The Climate Change Action Plan (CCAP) was developed following our Annual General Assembly (AGA) in 2017, where it was unanimously resolved to fully support and direct the MNA in "[…] designing and undertaking climate change initiatives and programs, including actions aimed at reducing GHG (greenhouse gas) emissions, increasing Métis involvement and awareness of climate change, while creating capacity and economic opportunities for Métis citizens."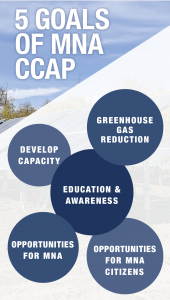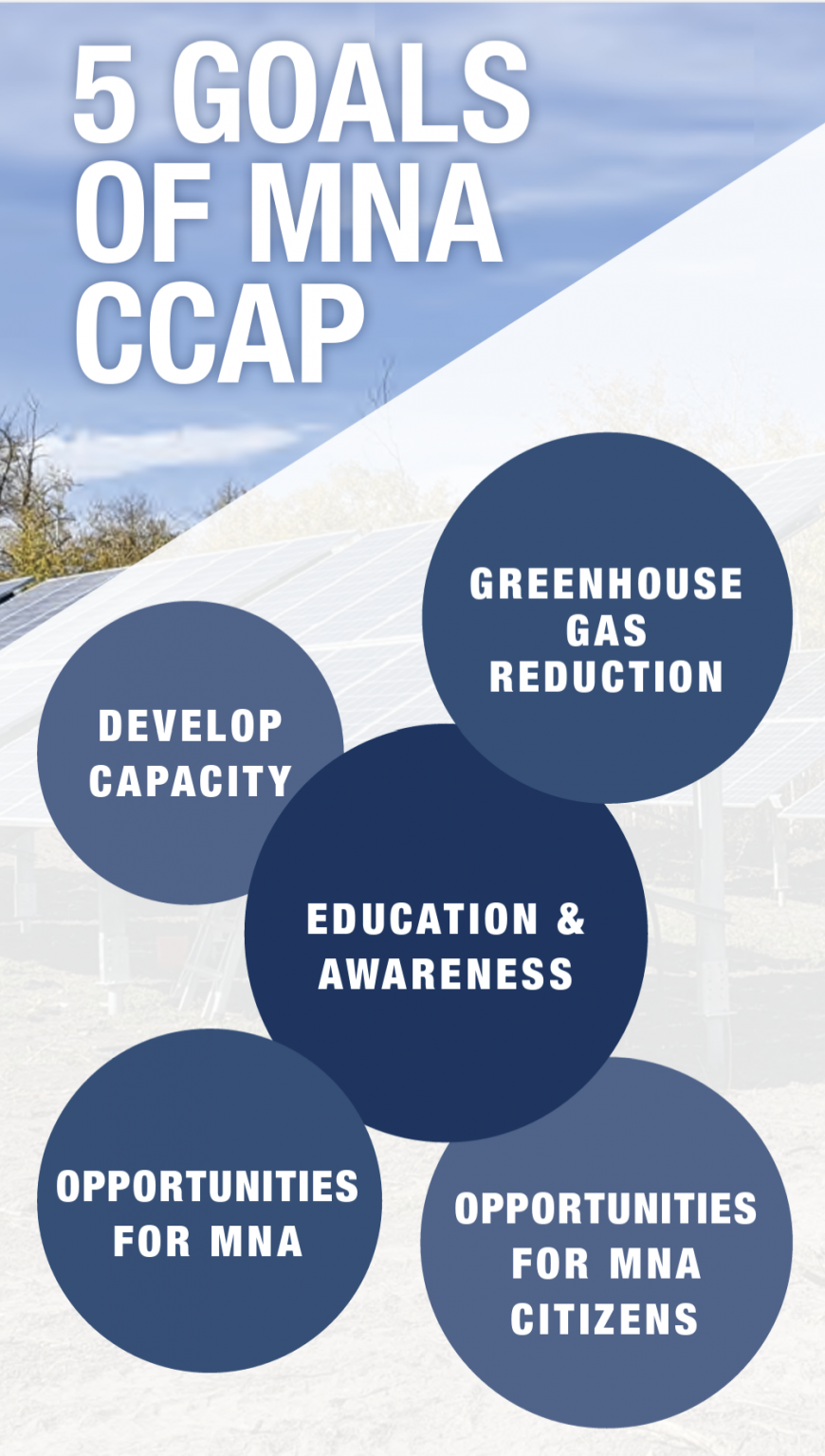 In response, the MNA CCAP was launched and included five core strategic goals:
Reduce greenhouse gas (GHG) emissions across MNA institutions and provide MNA citizens the tools needed to reduce their household GHG emissions
Create opportunities for MNA institutions (e.g. cost savings, economic sustainability, equity)
Create opportunities for MNA citizens (e.g. income, jobs, training, cost savings, careers)
Increase MNA capacity to implement climate change programs (e.g. expertise, resources, staff, tools)
Increase understanding of climate change and encourage social change to take action
The Climate Team continues aiming to accomplish these goals under the MNA CCAP, and work is currently underway on the following initiatives:
Renewable Energy
Energy Management and Energy Efficiency
Engagement
Sustainable Living & Waste Management
Health & Climate
Our Work
Successes
Resources
For a list of resources, programs, and publications, head over to our Resources page.
Contact Us
For more information on any of our initiatives or projects, contact our Climate Team at climate@metis.org. or our Environment Team at environment@metis.org to get in our programs and services!