Districts
Battle River Territory
1. Foothills Métis District
2. Medicine Hat Métis District
3. Red Deer Métis District
4. Rocky View Métis District
5. Calgary Nose Hill Métis District
6. Calgary Elbow Métis District
North Saskatchewan River Territory
7. Jasper House Métis District
8. Lac Ste. Anne Métis District
9. Fort Edmonton Métis District
10. Edmonton Whitemud Métis District
11. St. Albert Métis District
12. St. Paul-Cold Lake Métis District
Peace River Territory
13. Grande Prairie Métis District
14. Peace River Métis District
15. Fort Vermilion Métis District
Lower Athabasca River Territory
16. Fort Chipewyan Métis District
17. Fort McMurray Métis District
18. Conklin Métis District
19. Lac La Biche Métis District
20. Athabasca Métis District
Lesser Slave Territory
21. Lesser Slave Lake Métis District
22. Wabasca-Desmarais Métis District
Citizens' Council & District Captains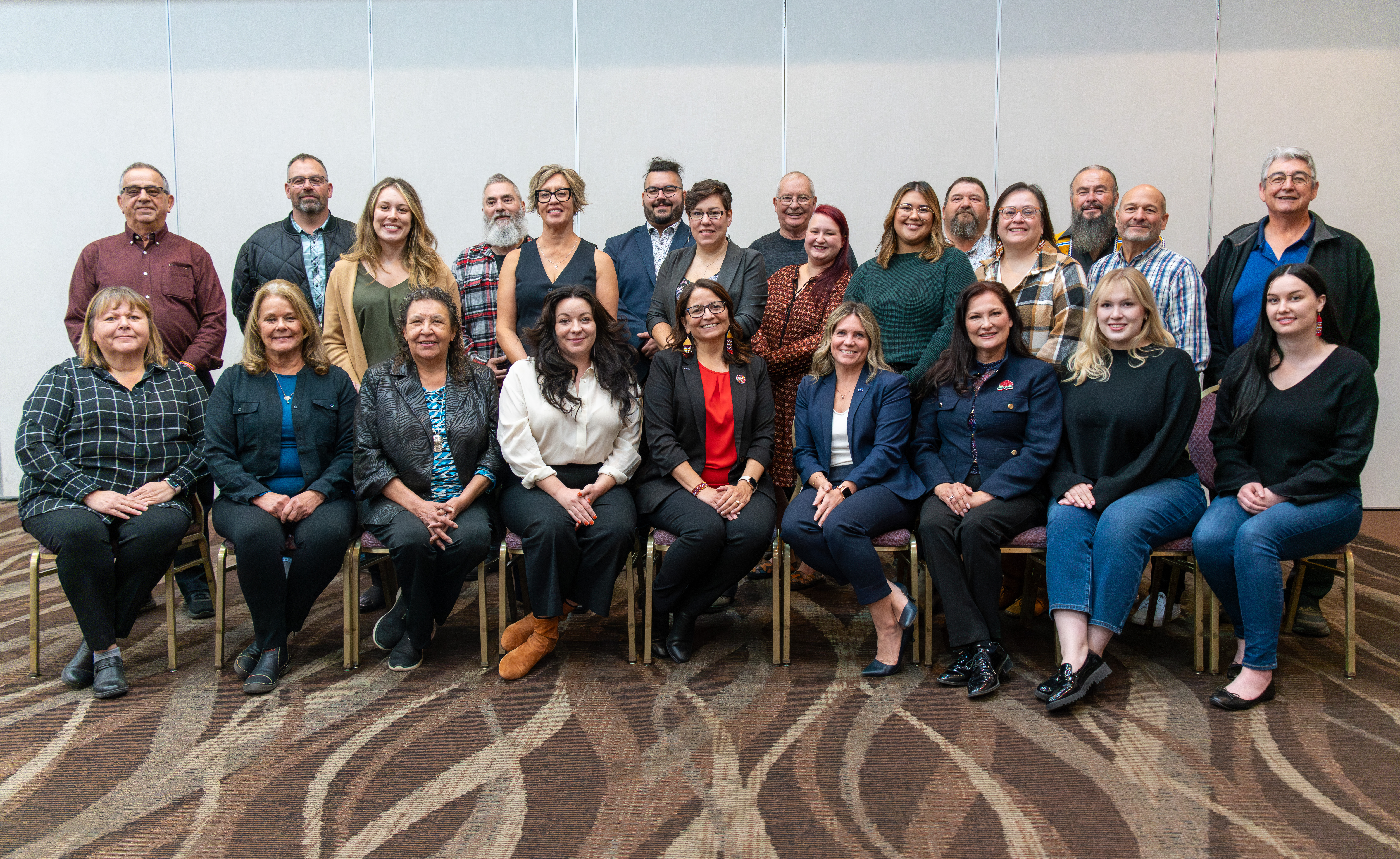 Foothills Métis District 1
Citizens' Representative Darryl W. Campbell
Medicine Hat Métis District 2
Citizens' Representative Catherine Schnell
Red Deer Métis District 3
Citizens' Representative Joe Chodzicki
Rocky View Métis District 4 
Citizens' Representative Lisa San Filippo
District Captain Amber Boyd
Calgary Nose Hill Métis District 5
Citizens' Representative Nelson Anthony Lussier
Calgary Elbow Métis District 6
Citizens' Representative Jason Chernow
District Captain Carmen Lasante
Jasper House Métis District 7
Citizens' Representative Kaila Mitchell
Lac Ste. Anne Métis District 8
Citizens' Representative Lisa Wolfe
Fort Edmonton Métis District 9 
Citizens' Representative Sarah Wolfe
Edmonton Whitemud Métis District 10 
Citizens' Representative Aura Leddy
St. Albert Métis District 11
Citizens' Representative Alfred L'Hirondelle
St. Paul-Cold Lake Métis District 12
Citizens' Representative Karen Collins
District Captain Bernie Poitras
Grande Prairie Métis District 13
Citizens' Representative Shannon Dunfield
Peace River Métis District 14
Citizens' Representative Barry Dibb
Fort Vermilion Métis District 15
Citizens' Representative Bobbi Paul-Alook
Fort Chipewyan Métis District 16
Citizens' Representative Judy Ann Cardinal
Fort McMurray Métis District 17
Citizens' Representative Brooke Bramfield
Conklin Métis District 18
Citizens' Representative Valerie Quintal
Lac La Biche Métis District 19
Citizens' Representative Jason Ekeberg
Athabasca Landing Métis District 20
Citizens' Representative Joseph Noel Tremblay
District Captain Brian Ladouceur
Lesser Slave Lake Métis District 21
Citizens' Representative Grant Lacombe
Wabasca-Desmarais Métis District 22 
Citizens' Representative Nancy Margaret Cardinal
District Captain Regan Auger
About the District Boundaries
The District map is based upon extensive feedback from Citizens that District boundaries should balance the following factors:
population (more populated areas should have more representation)
geography (natural features and boundaries, like rivers)
mobility (boundaries reflect where people live, work, and move about)
historic Métis presence (boundaries recognize places with histories of self-government)
remoteness (remote populations have their own District to ensure they receive adequate services)
Learn more about the consultation process on our What We Heard report. You can also learn more about the District Boundaries in the District Boundaries Act available in the Registry of Laws.
Click the images below to learn more about the Districts.