Videos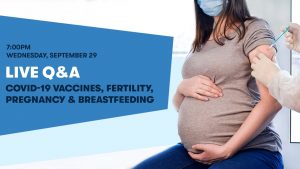 Learn about vaccines and how they affect pregnancy and fertility (Calgary Health Foundation).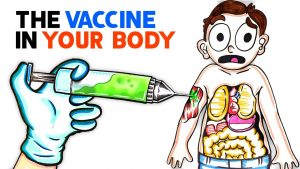 Find out what happens to your body when you are vaccinated and the science behind the vaccines.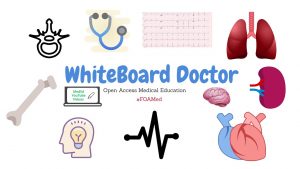 Learn more about COVID-19 topics through this educational YouTube playlist.
Additional Resources
Q&A about COVID-19 Vaccines
The Children's Hospital of Philadelphia's website provides answers to some of the most common questions people are asking about COVID-19 disease and vaccines.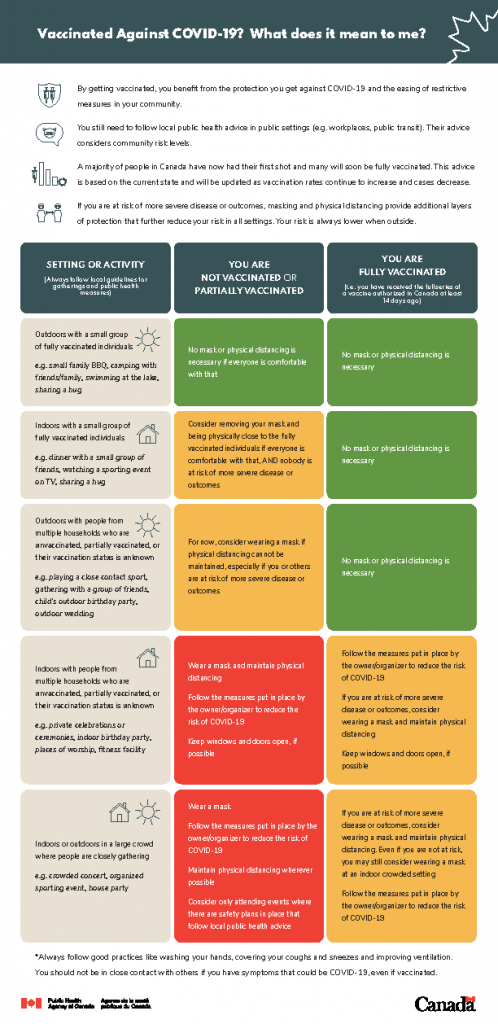 This poster showcases which activities might be risky for those who are vaccinated and for those who aren't.