All Posts
Authors of Métis Book Touring Alberta
Posted on: Apr 18, 2023
For Immediate Release
April 18, 2023
Authors of Métis book touring Alberta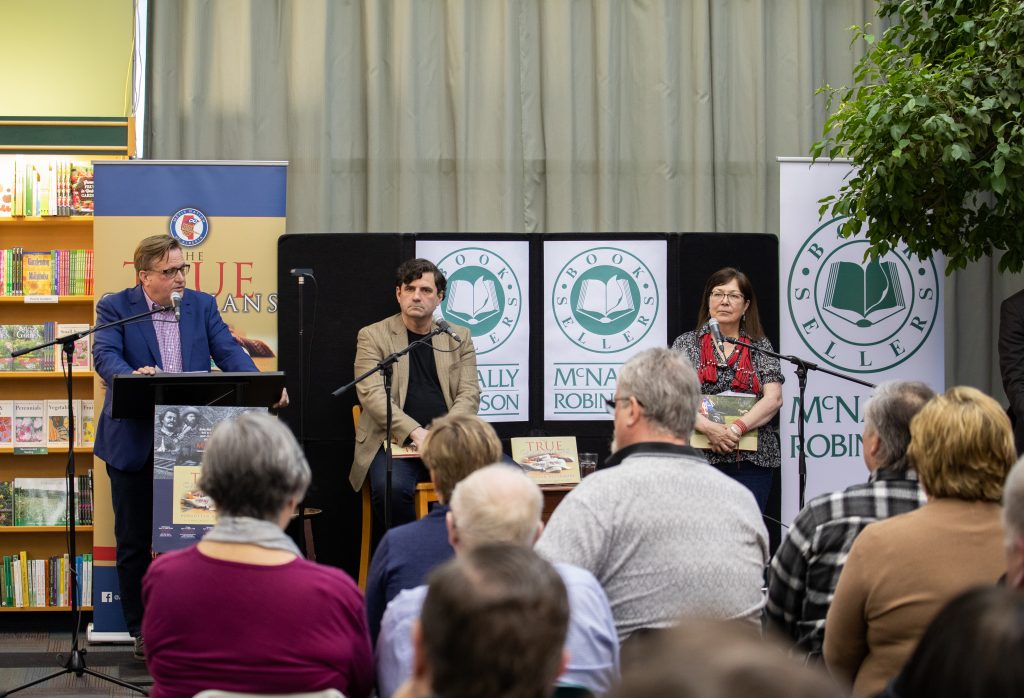 The authors of a new book on Métis reconciliation are bringing their nationwide tour to Alberta, including events scheduled at Audreys Books in Edmonton on April 19 and Owl's Nest Books in Calgary on April 21. Both events begin at 7 p.m. and all are welcome to attend.
Published by the Métis Nation of Alberta, The True Canadians: Forgotten Nevermore is written by former journalists Patricia Russell and David Wylynko. The book chronicles the challenges and achievements of the Métis since their rights were recognized in the Constitution Act, 1982.
The Edmonton event will be hosted by Lorne Gladue, the founding CEO of Rupertsland Institute. In Calgary, the authors will be hosted by Michelle Fournie, Manager of the Iniikokaan Centre at Bow Valley College and a "Top 40 Under 40" recipient for her work reducing barriers to education for Indigenous post-secondary students.
"I hope The True Canadians encourages Canadians to engage in conversation about reconciliation-in-action for the Métis Nation. The Métis experience will no longer be overlooked or ignored," said Audrey Poitras, President of the Métis Nation of Alberta.
The book provides a retelling of Métis history that corrects traditional colonial accounts. It takes readers back to the very ethnogenesis that made the Métis the people of this land, describing their tremendous contribution to the wellspring of the Canadian economy and culture.
At the authors' first three stops on the tour, in Ottawa, Winnipeg, and Saskatoon, audiences enthusiastically interacted with the authors on a range of topics, including the reasoning for the book's title, Métis academic scholarship, and recent progress in the Métis pursuit of nationhood.
Additional events will be added in other major cities, including Toronto and Vancouver, as well as smaller venues, both at independent bookstores and at Chapters/Indigo locations. While the tour wraps up in late May in Yellowknife, NWT, the authors are open to invitations for readings.
The True Canadians is distributed by Sandhill Book Marketing Ltd., the most recognized supplier of non-fiction single title and independently published Canadian books in the industry.
-30-
For more information, media may contact:
Olivia Bako
Join our newsletter to stay up to date.