All Posts
Statement on Papal Apology
Posted on: Jul 25, 2022
On behalf of Métis citizens in Alberta, I appreciate the Pope's apology for the prominent role the Catholic Church played in the horrors of the residential and day school program.
While he no doubt spoke with sincerity, an apology is only the beginning. The pain and suffering caused is beyond apologies and words. What our people need now is the opportunity and resources to heal.
Five generations of Indigenous children in Canada were forcibly removed from their homes. That level of trauma, unimaginable to many others, will take generations to heal. This can only happen if the Church and the Government of Canada commit to providing resources for mental health, education, nutrition and more.
We call on the Church and the Government of Canada to release records they have kept hidden for too long, and to hold to account all those who committed these atrocities against our children and our communities. We further call on the Federal Government to stop its court battles with residential school survivors, ensure that clean drinking water is widely available to all on this land and to embrace a nation-to-nation relationship with all Indigenous peoples and their duly elected representatives.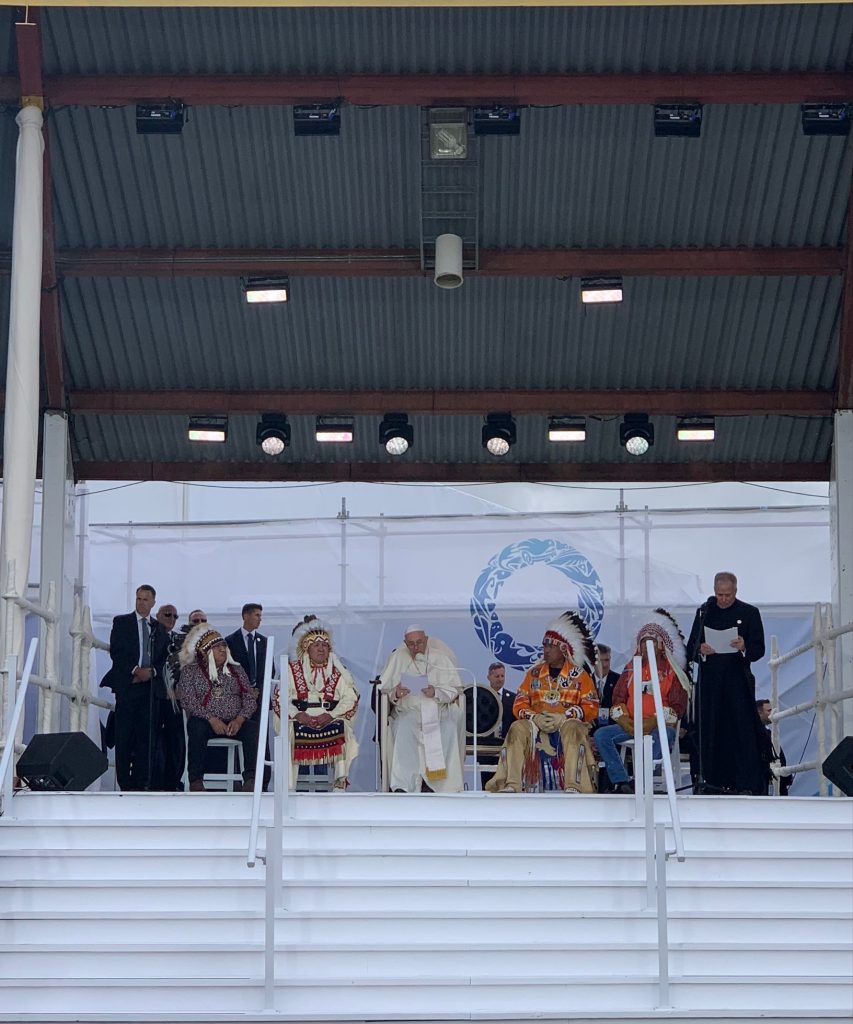 Join our newsletter to stay up to date.