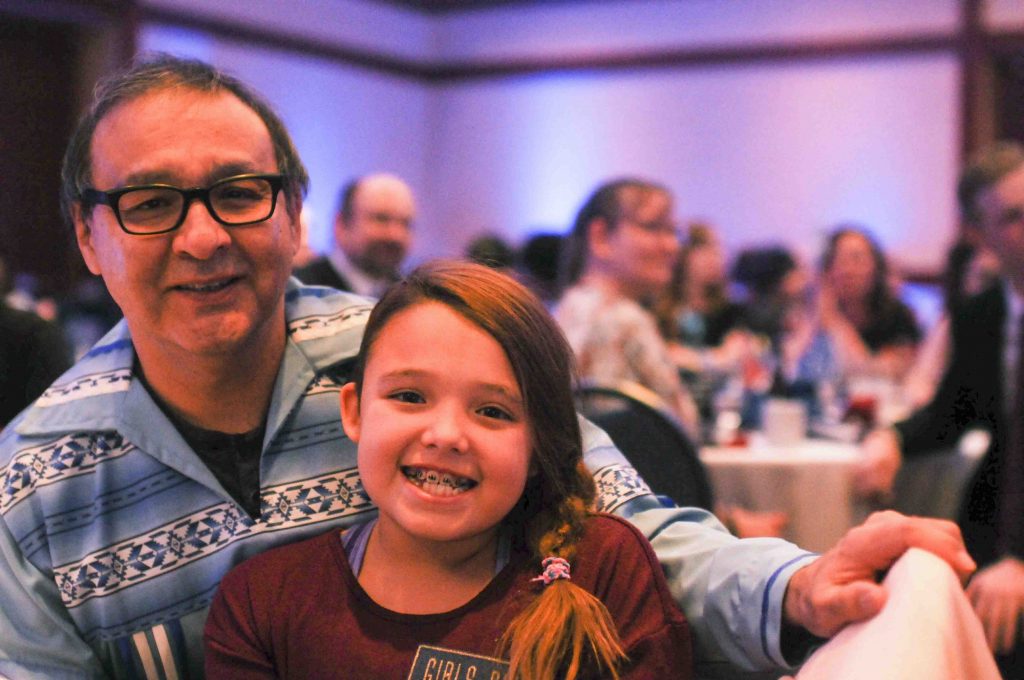 It is with great sadness that the Métis Nation of Alberta shares the passing of a leader and champion of our people and communities, Bruce Gladue.
Bruce was born the sixth of ten children in Elk Point, Alberta, and he grew up in Glendon. He was always an exceptional storyteller, using the skill to both get into and out of trouble as a child, and to share his wisdom and vision for a self-governing Métis Nation later in life.
Bruce's work ethic and enthusiasm for life meant he played many roles. He was a beloved father and grandfather whose devotion to family and community was extraordinary.
His carpentry and artisanal woodworking took him across Canada, but it was his love of helping his fellow man that he was best known for. You would often find Bruce serving others in the soup kitchen or stopping on the street to share a meal with the homeless. He never turned away someone in need.
But his work advocating for Métis people and our rights was his true passion.
Bruce didn't just understand history as Canada tells it and Indigenous law as it exists today; he walked with the whole history of the Métis Nation burned on his heart, and a captivating vision for the path Indigenous law would send us all down in the future. Bruce was a problem-solver, and he would never be deterred from finding solutions to advance the Métis Nation.
Bruce was always willing to share the beauty of his Métis culture with others. He had deep love and respect for Indigenous leaders and elders in every community he stepped into, even as he grew to be a leader and elder himself. He was a trusted advisor to so many within the MNA, many of whom owe much of their growth as professionals and public servants to Bruce's leadership, mentorship, and quiet devotion. A constant champion, he was always willing to bring attention to someone else's achievements and lift them higher. He genuinely believed in people and cared about them deeply.
Bruce advocated daily for the dream of a fully formed and functioning Métis self-government. During Bruce's final Assembly with the MNA, resounding support was given for a Métis Constitution and self-government. It is devastating that he did not live to see it ratified, and our self-government recognized; but we know that he will be watching and celebrating as we continue to build on the important work he did.
He would often be heard telling others to "stay gold" – but it was he who was gold. His spirit will continue to inspire us, and for that we can only be grateful and hope to honour his memory.
To Bruce, you will be cherished, missed, celebrated, and remembered in the history books, and in our hearts.
Wake: October 19, 2022 at 4pm at Wye Community Hall, 151 Bailey's Subdivision, Sherwood Park.
Celebration of Life: Thursday, October 20th, 2022 at 1:00 pm at North Pointe Community Church, 14025 167 Avenue NW, Edmonton, Alberta, in the South Auditorium, with Pastor Michael Voll officiating.
Viewing: Begins at 12:00 pm in the Family Room. Reception will follow.