All Posts
Pope Francis to Visit Edmonton
Posted on: May 13, 2022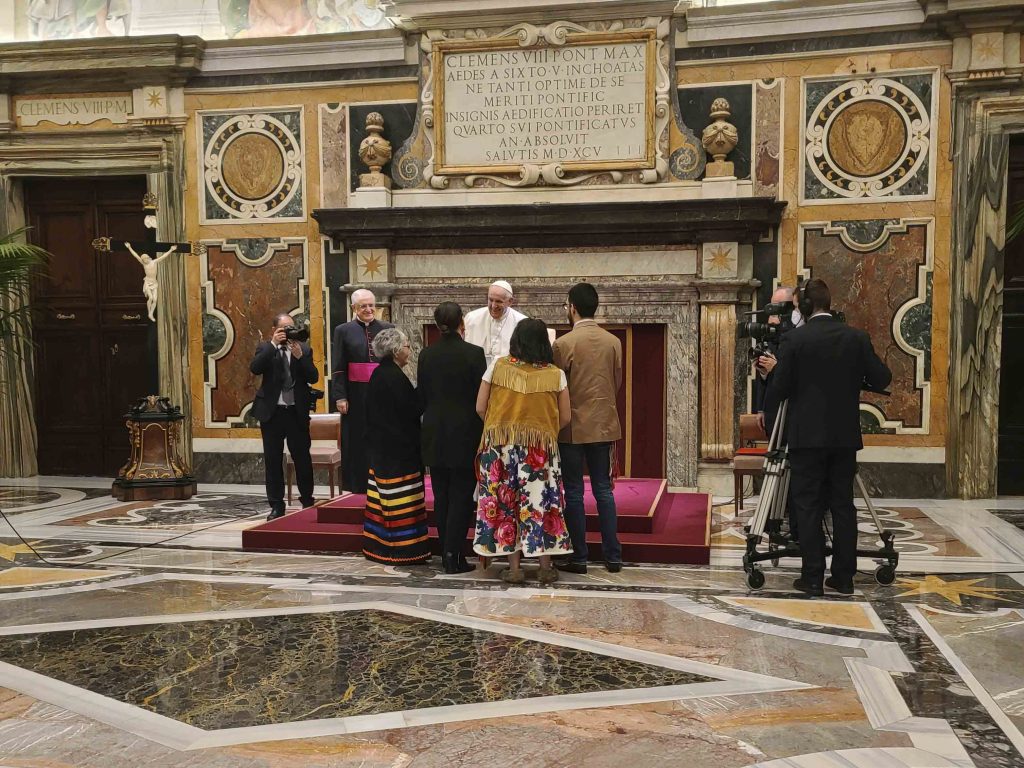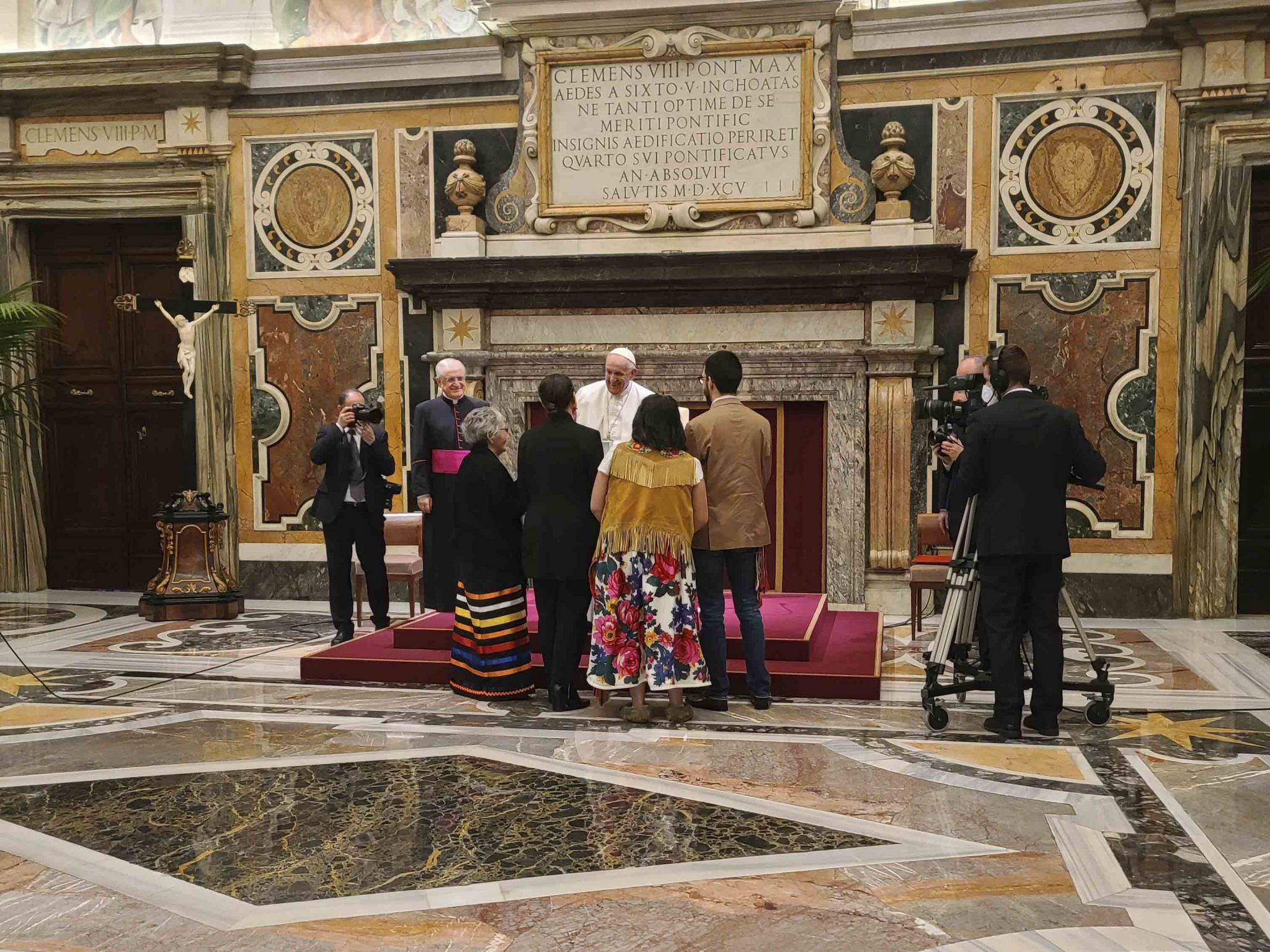 The following is a statement from President Audrey Poitras on upcoming visit of Pope Francis to Canada
"We are pleased that Pope Francis has accepted the invitation of survivors of residential schools to visit Canada this summer, and in particular his plans to visit Alberta. This represents another step down the road of reconciliation following the historic visit to the Vatican in April.
We are hopeful one of the locations Pope Francis visits is Lac Ste. Anne, Alberta because the location is culturally and spiritually significant for the Metis Nation of Alberta and all Indigenous Peoples in the Country.
We look forward to working with the Holy See to ensure our citizens, especially Survivors, will have the opportunity to attend gatherings as part of his visit."
Audrey Poitras
President
Metis Nation of Alberta
Join our newsletter to stay up to date.