All Posts
Métis Nation of Alberta President Audrey Poitras responds to Kamloops Indian Residential School discovery
Posted on: Jun 01, 2021
The following is a statement from MNA President Audrey Poitras.

Like many around the nation, we are devastated to hear of the unmarked grave of 215 young souls in Kamloops. This is another painful reminder of the continued trauma experienced by Indigenous peoples across the nation at the hands of the Canadian residential school system.
We stand with the Tk'emlúps te Secwépemc First Nation and Chief Casimir, and on behalf of all Métis citizens in Alberta, offer our heartfelt sympathies.
It is entirely likely that this will not be the last mass burial site to be discovered.
We know that at least 25 such schools operated in Alberta. We welcome Minister Wilson's recent announcement of funding to search for similar burial sites in this province, and we hope that the Alberta government's actions will be more than performative and that they will stand up for Indigenous rights across all areas of our lives.
For many years, it was up to us to do the heartbreaking work of finding our lost children.
Thanks to the tireless work of Métis advocates like Muriel Stanley Venne and those with the Remembering Children Society, some Métis and First Nation families now know the fate of their relatives. But there is so much more work to be done.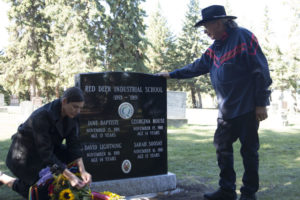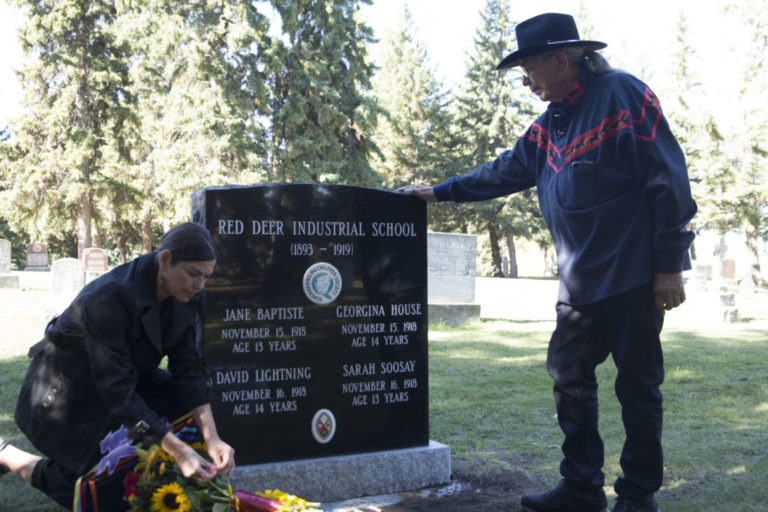 While this announcement from Minister Wilson is a good start, we need to see an immediate commitment of funds, resources, and a timeline. History sadly supports our mistrust, but we hope that this devastating discovery is the catalyst for true reconciliation in this province.
While we cannot bring these children home to their families, we can honour them, their communities, and the plight of Indigenous people everywhere by ensuring that the atrocities of the past are never repeated and never forgotten. As Muriel has said, "if you don't learn from the past, you are destined to repeat it." The trauma of residential schools was experienced by Métis people across the country, though it is often overlooked, including by all levels of government. True reconciliation can only exist once the traumas of the past are addressed at all levels of government and society.
Join our newsletter to stay up to date.