All Events
November 27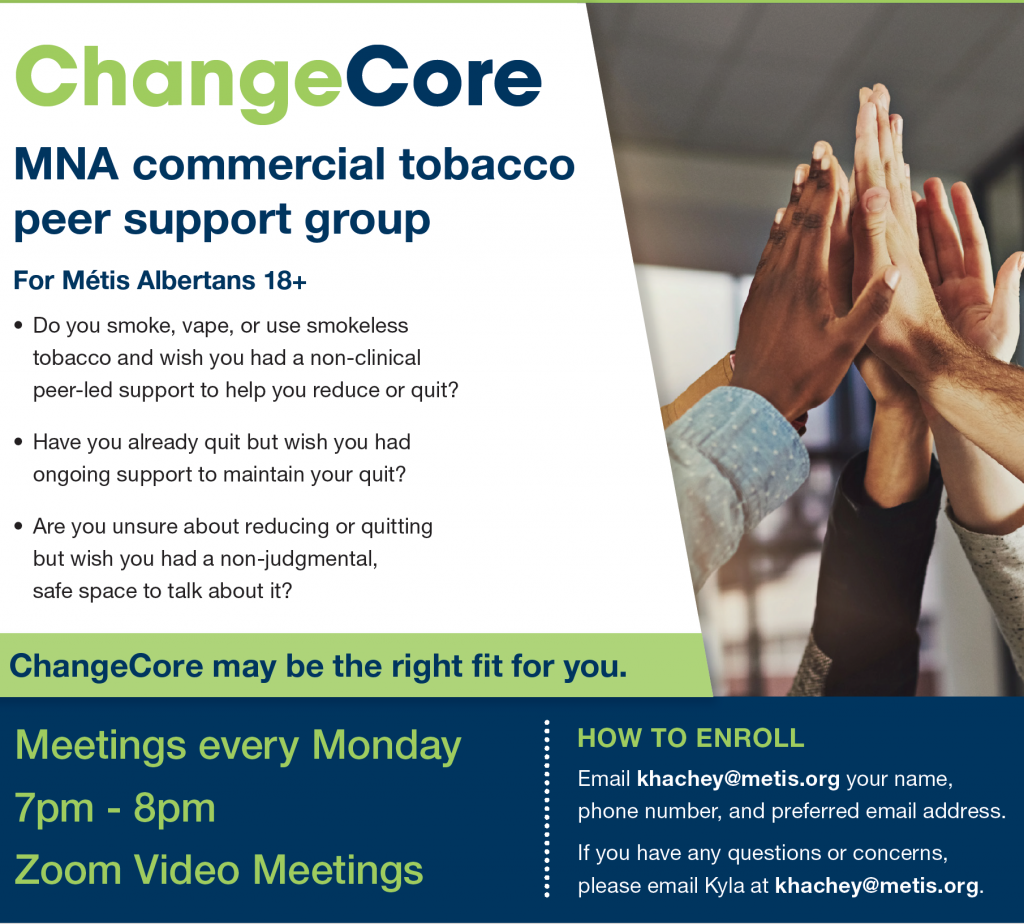 Do you smoke, vape, or use smokeless tobacco and wish you had group support to help you reduce, quit, or maintain your quit? ChangeCore may be the right fit for you.
ChangeCore is a non-clinical, peer-led, weekly support group for those in any stage of change.
Every Monday
7-8 p.m.
ZOOM
To join, you will need: any device with internet, camera*, and microphone. Computers are recommended to view the group properly. *Camera On is not mandatory but helps create a safe space.
To enroll, email khachey@metis.org your name, phone number, and preferred email address.
Find out about our other tobacco reduction programs at: albertametis.com/tobacco-reduction-program