2022 Community Disability Workshop Series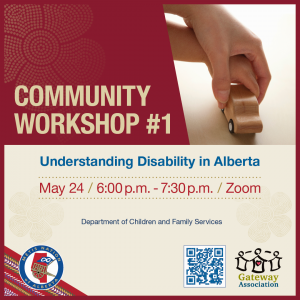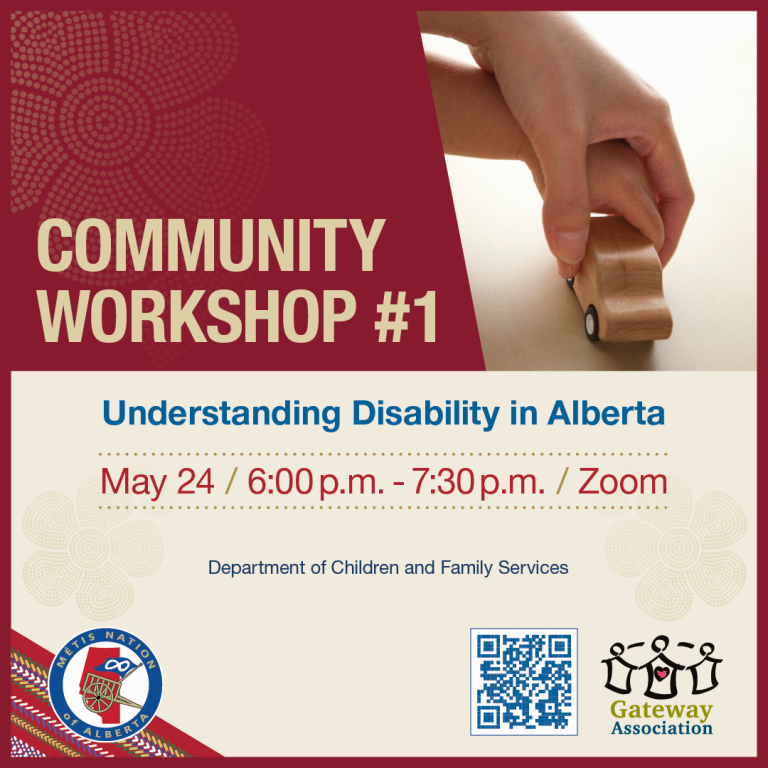 Are you a caregiver of a child or loved one with a disability? Do you want to gain a better understanding about disability in Alberta? Everyone is welcome!
We want to help! During this workshop, you will learn:
How to define disability
What services are available in Alberta
What services you are eligible for
How to understand and access forms you need
Tuesday, May 24
6 p.m. – 7:30 p.m.
Zoom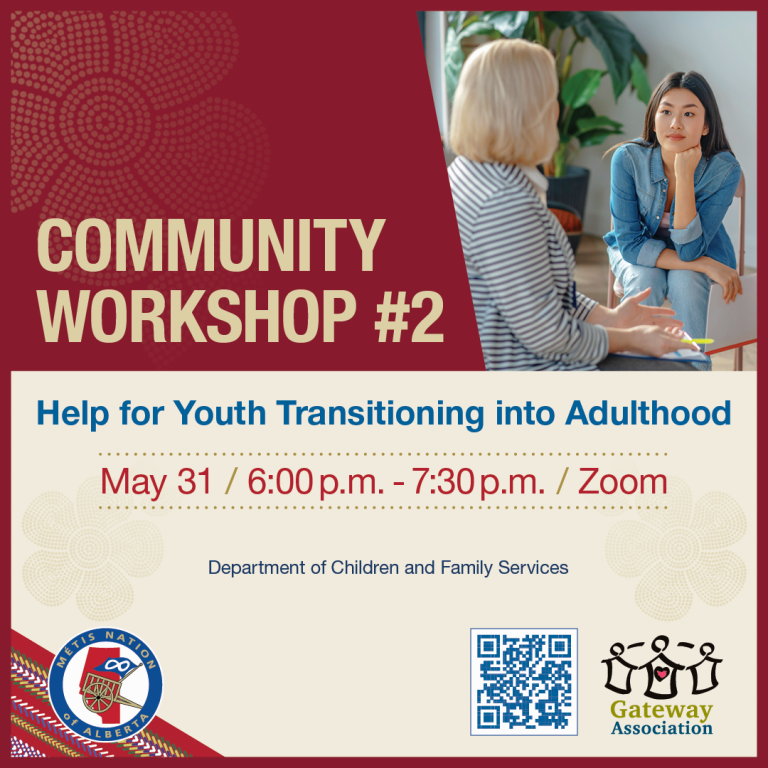 Join us for Understanding Disability in Your Community, the second of three community workshops. This event is geared towards caregivers or parents of youth with a disability who are transitioning into adulthood.
During this workshop, you will learn about:
Valued roles in the community
Transitioning into adulthood
Navigating the system
Planning for the future
Connecting to agencies
May 31
6 p.m. – 7:30 p.m.
Zoom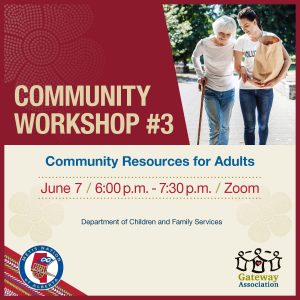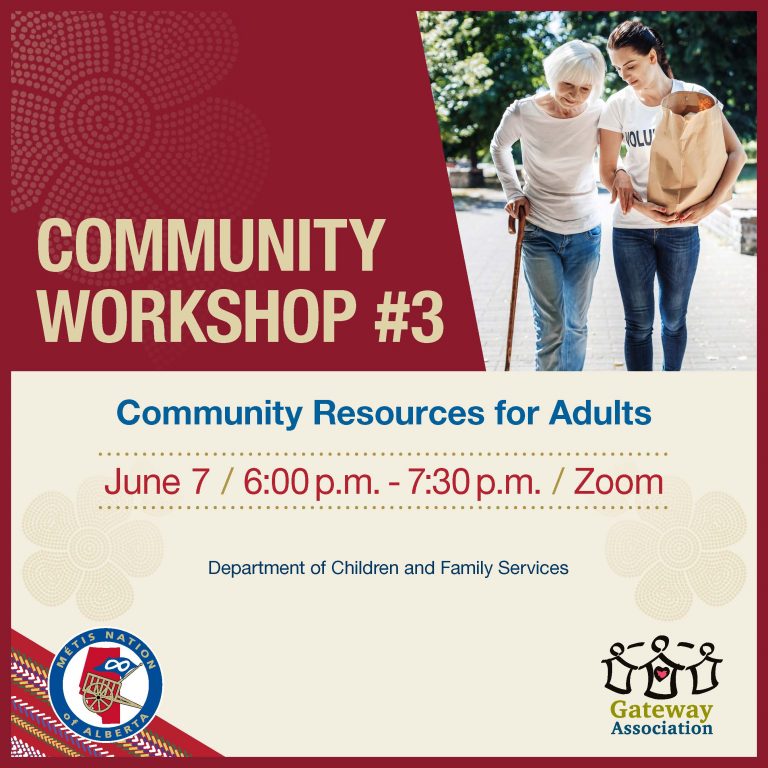 Join us on June 7 from 6-7:30 p.m. for Understanding Disability Community Resources, the last of our three community disability workshops.
This workshop is for caregivers and professionals who are supporting an aging adult living with a disability. The workshop will empower participants with the knowledge they need to begin planning for seniorhood. You will learn about:
Guardianship
Trusteeship
Aging caregivers
Resources in your community
Law enforcement – Connect to Protect
Self-advocacy
Register for the first session here: https://www.eventbrite.ca/e/338209723387
Have questions? Email Tracey at TVerbonac@metis.org
Join our newsletter to stay up to date.