If you are travelling to Edmonton for your medical appointments and need help finding a safe place to stay, we would like to help. With the support of Alberta Health and the Urban Programming of Indigenous Peoples program, we are now able to offer MNA citizens safe, accessible, and free accommodations at the Renaissance Tower in Edmonton, for your medical appointments.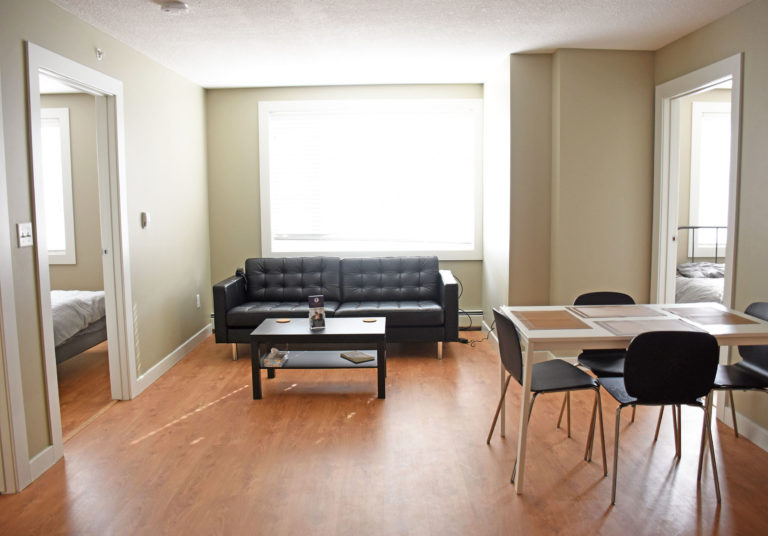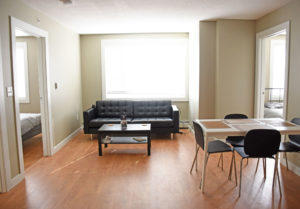 The Renaissance Tower has four suites available to MNA citizens, with one- and two-bedroom suites featuring a kitchen, full bathroom, and use of the tower's many amenities.
When you stay at the Renaissance Tower, you will have full access to the pool, hot tub, gym, private garden, recreation room, and sauna.
Who: MNA citizens 18 years or older travelling at least 50 km from your home address to your appointment
Where: Renaissance Tower, 9505 105 Avenue, Edmonton
You will be asked to provide proof of appointment from your medical provider and your MNA citizenship number or ID. To apply for this program, please fill out the application.
Completed applications can be sent to health@metis.org.
Please read over the eligibility requirements and include all relevant documentation before submitting.
Our Medically Necessary Accommodations is not an emergency housing program. Accommodations are offered to eligible participants on a first come, first served basis.
If you need help with the application form or have any questions please contact the MNA Head Office
Phone (780) 455-2200 ask to speak with the Health Programs Administrator
Email health@metis.org
Medically Necessary Accommodations FAQ
All FAQs
Why only Edmonton? Why isn't there an "MNA House" in each region?
This program is offered in Edmonton because the Renaissance Tower is owned and operated by Métis Capital Housing Corporation, an affiliate of the Métis Nation of Alberta. The MNA Health Department is continuously looking for funding opportunities to extend similar services to other MNA regions.
I paid out of pocket for accommodations. Can you reimburse me?
No, for this program we cannot cover personal accommodation expenditures.
Can you pay for my hotel instead?
No, we cannot cover privately booked hotel costs through this program. Due to COVID-19, the MNA will book eligible participants to stay at the Chateau Louis hotel in Edmonton. Once COVID-19 restrictions are lifted, only the residential suites at Renaissance Tower in Edmonton will be used for this program.