Digital Overdose Response System (DORS)
Communities surrounding Edmonton and Calgary can access DORS, a mobile app designed to help Albertans using opioids and other substances while alone.
When using the app, Albertans will receive a call from the STARS emergency centre if they do not respond to a timer. If an overdose is suspected, STARS will immediately dispatch emergency medical services to the person's location.
For more information or to download the app visit, DORSApp.ca.
Alberta Indigenous Virtual Care Clinic (AIVCC)
Receiving healthcare from doctors who understand Métis culture is essential to the overall health and wellness of our community. The AIVCC virtually connects Métis Albertans with family doctors who are experienced in providing Indigenous and culturally-safe health care. All appointments happen by phone or Zoom video conferencing.
For more information, visit aivcc.ca or call 1-888-342-4822.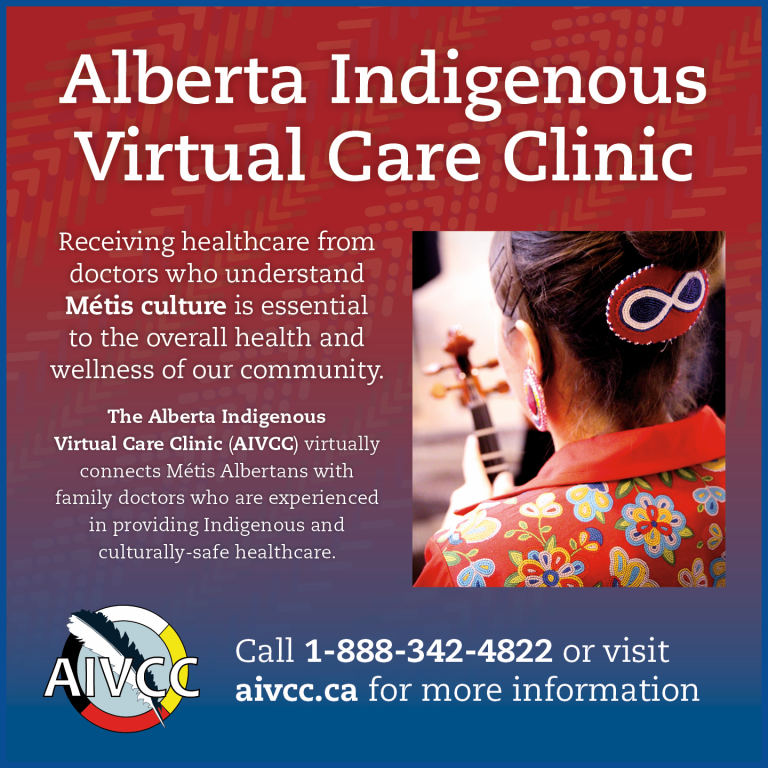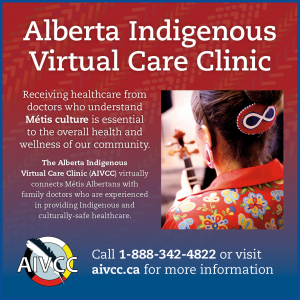 Indian Residential School Survivors Society and Hotline
The discovery of the remains of more than 1000 Indigenous children at residential school sites throughout the country has brought up many emotions in our community. While our community is mourning the loss of those children, we know this is an especially tough time for those who have survived and those who lost someone they loved to residential schools.
If you need support during this time of mourning, the Indian Residential School Survivor Society has a hotline in place to help you move forward and honour the memory of those children and everyone affected by these tragedies.
For more information, visit irsss.ca or 1-800-721-0066.
Hope for Wellness Helpline
Sometimes having an ear to listen to us can make all the difference in getting through a tough moment. The Hope for Wellness Help Line offers immediate mental health counselling and crisis intervention to Indigenous peoples across Canada. Experienced and culturally aware counsellors are available 24/7 and can help on your mental wellness journey.
Phone and chat counselling is available in English and French.
On request, phone counselling is also available in Cree, Ojibway, and Inuktitut.
For more information, visit hopeforwellness.ca or call 1-855-242-3310.
Missing and Murdered Indigenous Women (MMIW) Support
It is a terrible truth that Indigenous women and girls are far more likely to be murdered or go missing than non-Indigenous women and girls. As such, many of us have been impacted in some way by this fact and may need support. If you are a survivor or are missing a loved one, there are resources in place to support you during these difficult times. The National Inquiry to MMIW set up a support line for those who are survivors as well as those who are missing a loved one. This line is an independent, national, toll-free support call line and is available 24/7 to provide support for anyone who requires assistance.
For more information, visit mmiwg-ffada.ca or call 1-844-413-6649.