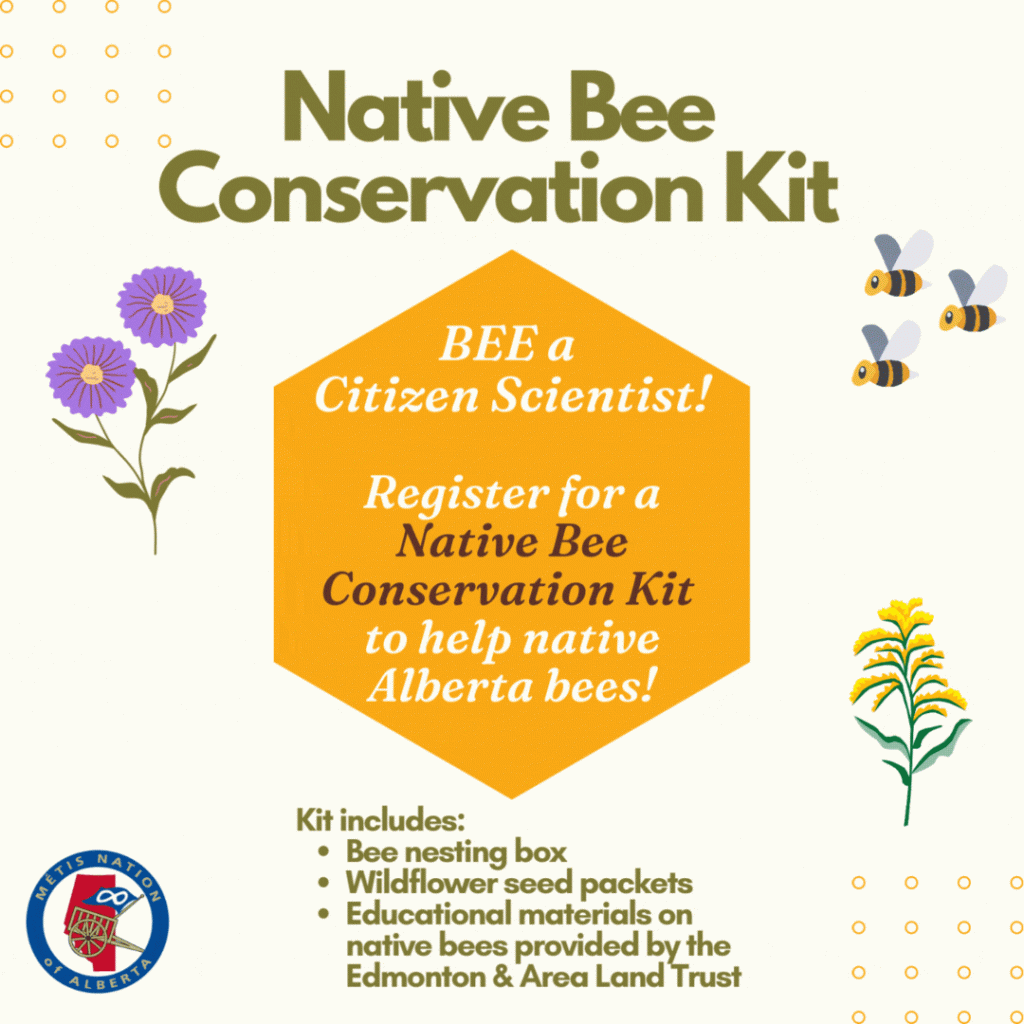 Last spring, the Environment team launched a community monitoring program to help native bee species in Alberta, whose numbers are declining due to a variety of threats. MNA Citizens interested in this program can register for a randomized draw to win a Native Bee Conservation Kit. The kit includes native Alberta wildflower seeds, a bee nesting box, and educational materials provided by the Edmonton & Area Land Trust. Participating Citizens will be asked to plant wildflowers, place the bee nesting box on their property, and report back at the end of summer to let us know what bees (if any) used their nesting box.
If you are interested in participating in this program, register here!
We respectfully ask that those who received a kit last year, do not sign up again.