Learn how you can become an Askîy Guardian and help protect the environment!
Last summer, our Environment and Climate Change (ECC) team hosted a family-fun day at Pigeon Lake.
There was plenty of food to go around, cultural activities, and experienced Métis Harvesters sharing their best practices for fishing and berry picking. It was also the time of year that we introduced our berry monitoring and fish monitoring initiatives!
Next summer, bring the kids and let's celebrate all of your hard work on the lake, down at the lake!
Fishing is held early in the morning, as the early bird gets the worm!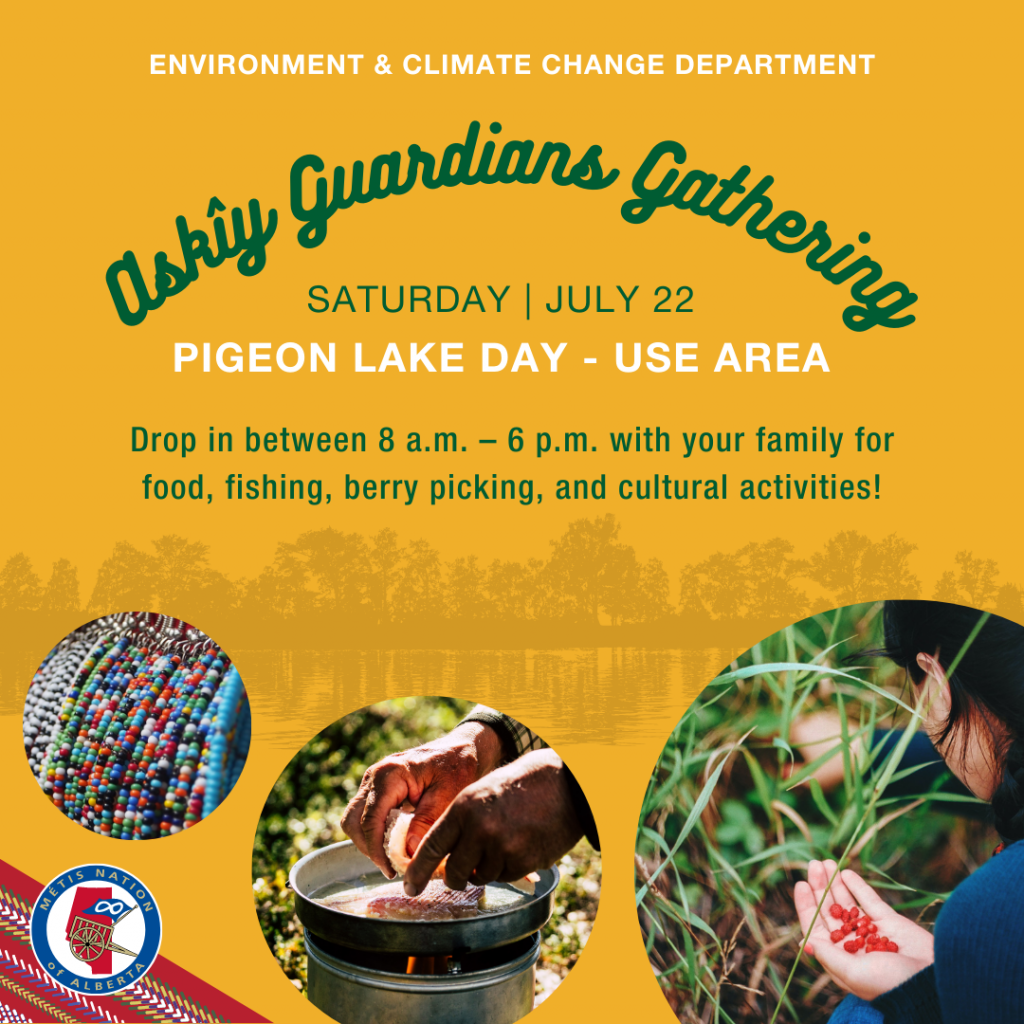 For anyone travelling more than 100 km round trip, you may be eligible to receive $50 in travel assistance. Please indicate during registration that you are requesting assistance. We are offering this support in recognition of the barriers some Citizens may face in attending our events.
*Please note, travel assistance is only available per vehicle and recipient MUST BE an MNA Citizen*
For more information on what the ECC team is working on, click here!