The Powley Case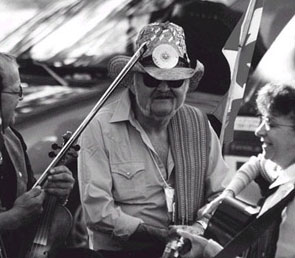 On October 22, 1993, father and son, Steve and Roddy Powley killed a bull moose near Sault Ste Marie, Ontario. They tagged their catch with a Métis card and a note that read "harvesting my meat for winter". One week later, Conservation Officers charged the Powleys for hunting moose without a license and unlawful possession of moose contrary to Ontario's Game and Fish Act.
The Métis Nation of Ontario decided to take the charges against the Powleys as a test case and provided full political and financial support throughout its duration. At the Ontario Court of Appeal and the Supreme Court of Canada, the Métis National Council, on behalf of the entire Métis Nation, intervened in support of the case and provided financial support.
In 1998, the trial judge ruled that the Powleys have a Métis right to hunt that is protected by s. 35 of the Constitution Act, 1982. The charges were dismissed, but the Crown appealed the decision. In January 2000, the Ontario Superior Court of Justice confirmed the trial decision and dismissed the Crown's appeal. The Crown appealed the decision to the Ontario Court of Appeal. On February 23, 2001 the Court of Appeal unanimously upheld the earlier decisions and confirmed that the Powleys have an Aboriginal right to hunt as Métis. The Crown then appealed to the Supreme Court of Canada.
On September 19, 2003, the Supreme Court of Canada, in a unanimous judgment, said that the Powleys, as members of the Sault Ste Marie Métis community, could exercise a Métis right to hunt that is protected by s. 35.
Powley Test: Establishing A Métis Right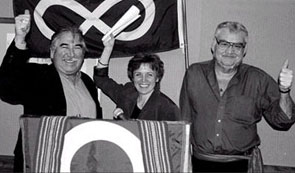 The Supreme Court said that the appropriate way to define Métis rights in s. 35 is to modify the test used to define the Aboriginal rights of Indians (the Van der Peet test).
Click here to download the Powley Test.
Supreme Court of Canada's Reasons for Judgement
R. v. Powley: A Summary of the Supreme Court of Canada Reasons for Judgement is a legal summary of the R. v. Powley case. It was produced by Jean Teillet, LLP who is an Indigenous rights lawyer with the law firm of Pape Salter Teillet. Ms. Teillet was legal counsel for the Powleys at all levels of court. The summary is intended to offer a overview of the Powley case.