Polling stations will be open at the gala from 8 a.m.- 8 p.m.!
November 13: High Level Bridge Light Up
Watch the High Level Bridge in Edmonton light up in blue and red for Métis Week.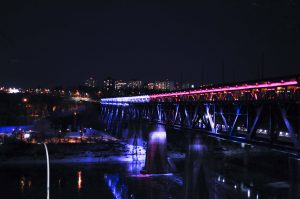 November 16: Louis Riel Commemoration
Join us in commemorating the life of Louis Riel at 11 a.m. at the Alberta Legislature.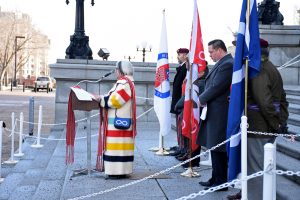 November 16: Open House and Gala
Stop by the Edmonton Inn and Conference Centre from noon – 2 p.m. following the Legislature ceremony for our Open House.
Stay or come back for dinner and entertainment from 5:30-10 p.m.
Voting will be available from 8 a.m. – 8 p.m.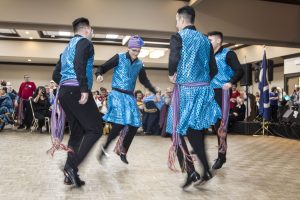 November 19: Métis Market
Come celebrate the wrap up to Métis Week at the Métis Market on Nov. 19.
Head down to Kingsway Mall in Edmonton for a showcase of Métis artistic expression and excellence from 10 a.m. – 7 p.m.
With artisanal-crafted beadwork, moccasins, skincare products, jewelry and more, there's something for everyone at the Métis Market.
Contact Kallie Wischoff for more information at kwischoff@metis.org.