All Events
June 3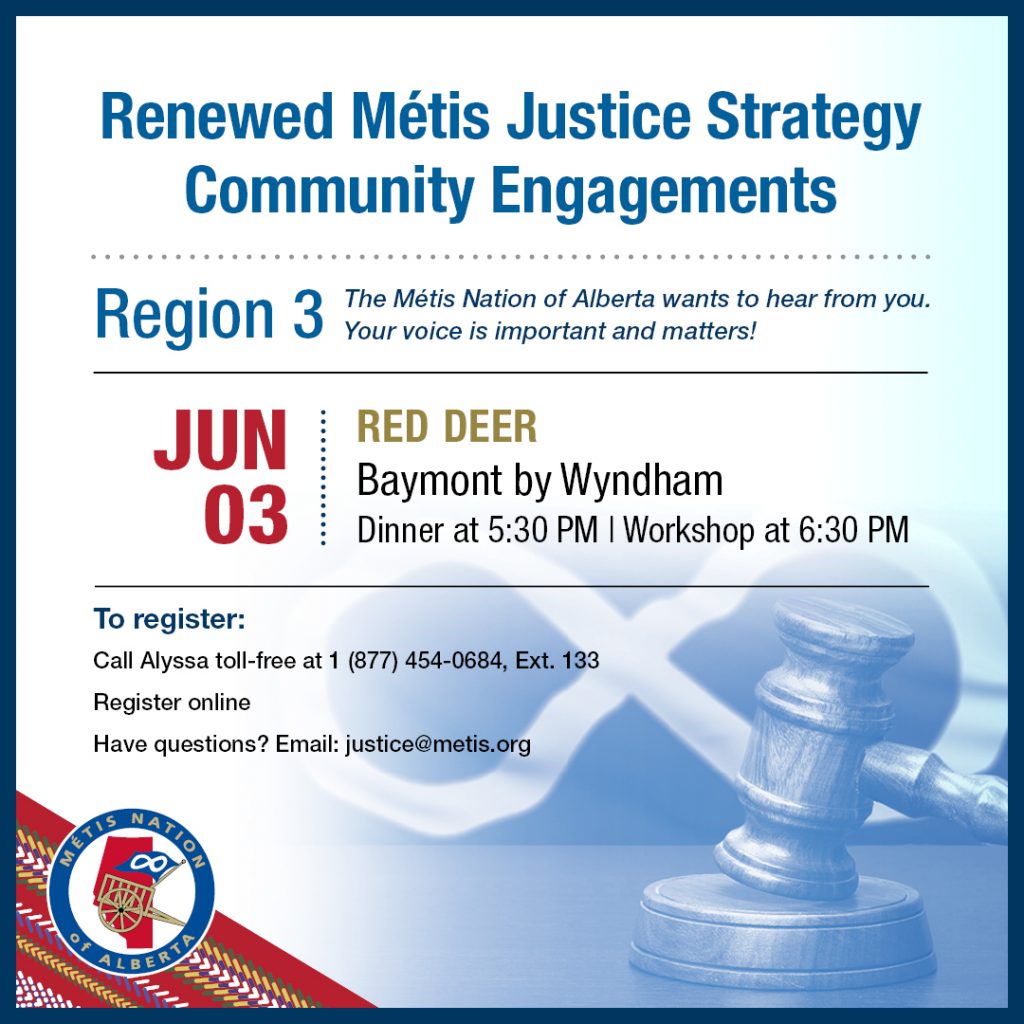 The overrepresentation of Indigenous people, including the Métis, as both victims/survivors of crime and convicted persons in the criminal justice system, is well documented.
The Intergovernmental Relations team will be conducting a series of "renewed" community engagement sessions with Métis citizens throughout the province to develop a Métis Justice Strategy. To create any change within the system we need to hear from you. Your voice matters!
When and where: Red Deer at the Baymont by Wyndham, dinner 5:30 p.m. and workshop 6:30 p.m.
To register:
Call Alyssa toll-free at 1 (877) 454-0684, Ext. 133
or register here! 
Have questions? Email: justice@metis.org