All Events
September 11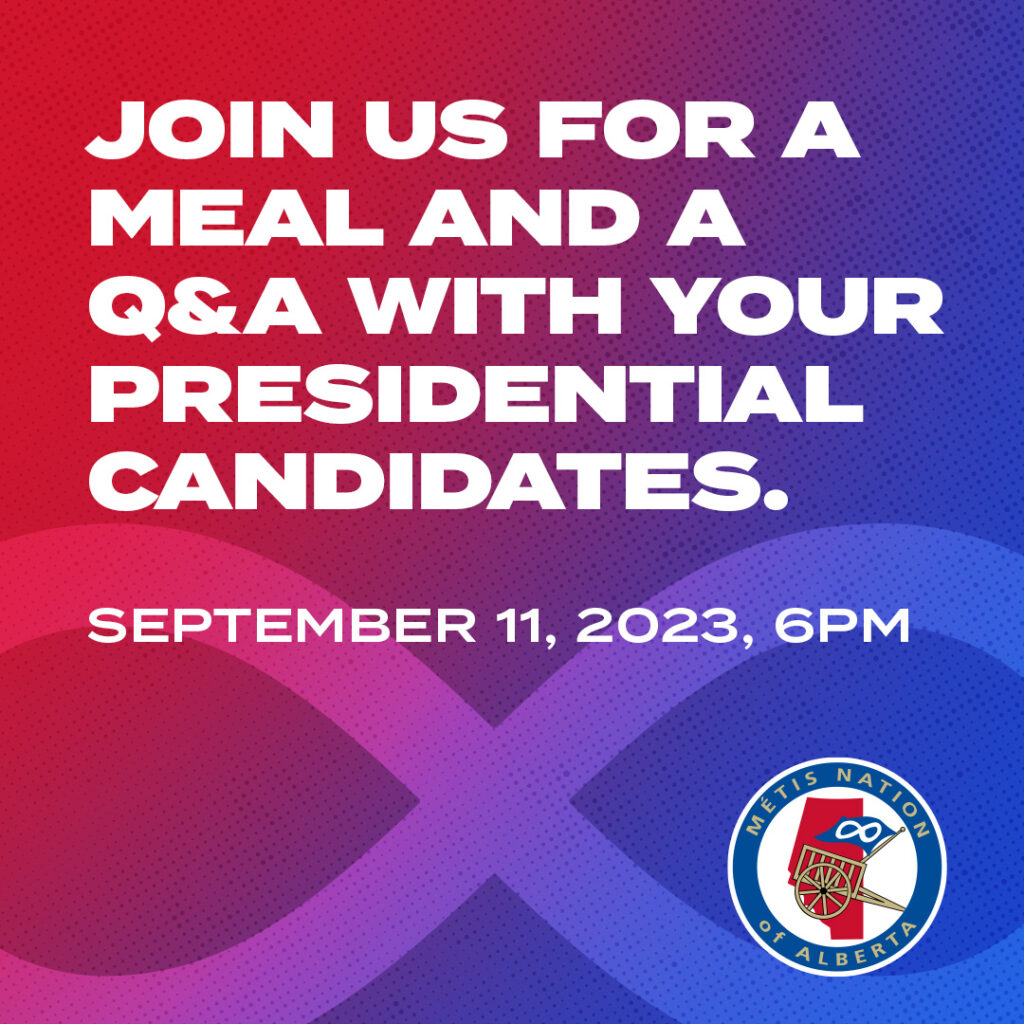 Watch the Presidential Candidates Forum.
Register and submit your questions below.
MNA Citizens have told us how important it is to hear from the candidates running for President, and we heard them. That's why, on September 5, 2023, Provincial Council passed a motion for a Presidential Candidates Forum to be held with the candidates running for President.
Attend the event online or in person on September 11, 2023, at the Grand Ballroom of the Chateau Louis Hotel in Edmonton. The event begins at 6 p.m.
Register now if you plan to attend in person.
Dinner will be provided at the venue, and Citizens like you will have the chance to ask questions and hear answers from those hoping to become the first President of the Otipemisiwak Métis Government.