All Events
November 12
Our annual 6-kilometre Louis Riel walk commemorates the journey his relatives and friends made when they carried his body six miles to his resting place at the Saint-Boniface Cathedral. Each year, we walk to the St. Margaret's Church Historical Site because of its significance to Métis Albertans.
First built in 1912 on the north shore of Hastings Lake, southeast of Sherwood Park, St. Margaret's is a place where many Métis are laid to rest. Join us this year on November 12 for the Louis Riel Commemorative Walk to honour the courage and dedication of Riel and his followers.
Sunday, November 12
St. Margaret's Church, Strathcona County
51442 Range Rd 203, Strathcona County
9:30 a.m. Arrival
10 a.m. Walk
12 p.m. Mass
Lunch to follow at Deville North Cooking Lake Community League Hall
21033 Wye Rd, Strathcona County
Please park at the church or along the roadway. Processioners will be bussed back to the starting point. Please dress according to the weather.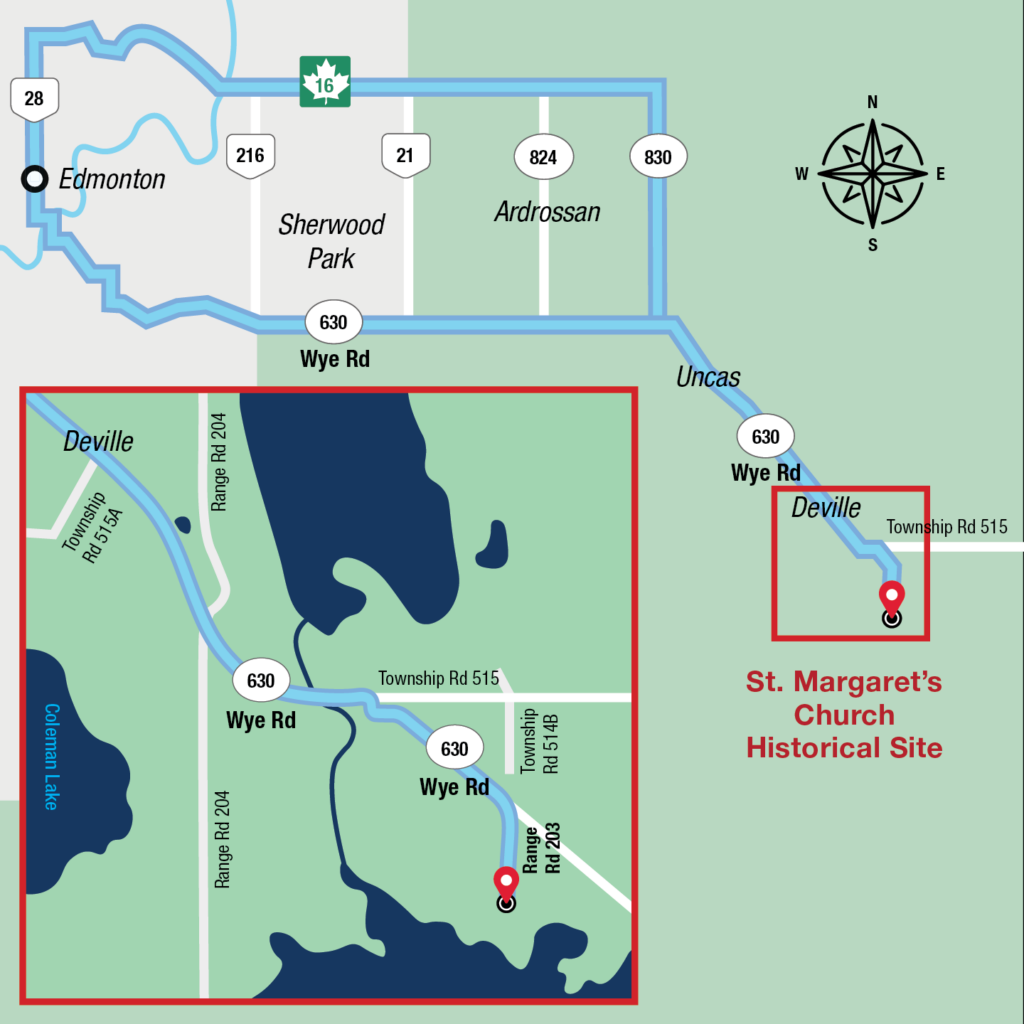 For other Métis Week events, please visit albertametis.com/metisweek2023