All Events
March 18, 12:00 pm - 9:00 pm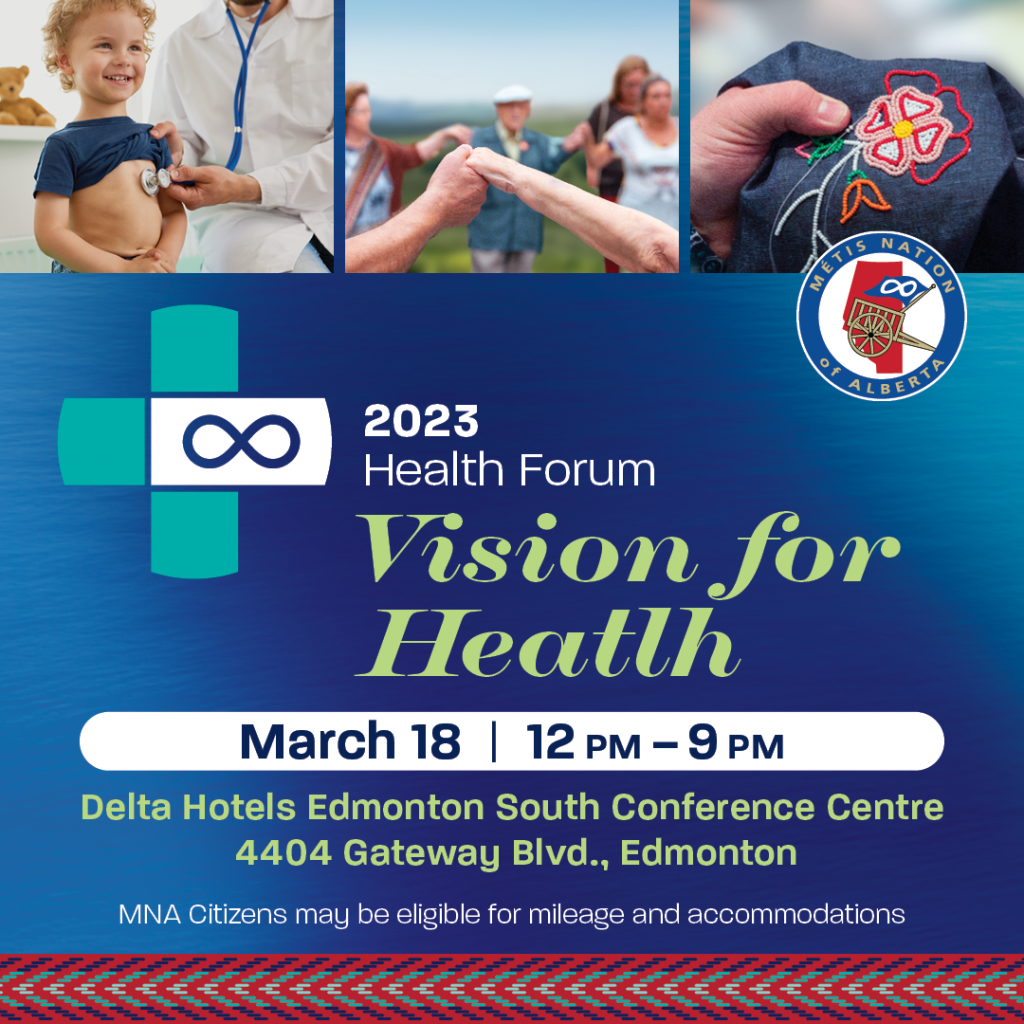 *This event is now full
When it comes to your health, knowledge is power. Feel empowered about your health and join us for the 3rd Métis Nation of Alberta (MNA) Health Forum this March at the Delta Hotel Edmonton.
Learn about Indigenous health legislation, access resources at the health information fair, and enjoy the evening with dinner and entertainment. Together, we'll tackle the subjects that matter when it comes to your health and wellness as a Métis Citizen.
Mileage and accommodations will be provided for MNA Citizens travelling more than 50 kilometres to attend.
When: Saturday, March 18 from 12 – 9 p.m.
Where: Delta Hotels Edmonton South Conference Centre – 4404 Gateway Blvd., Edmonton
Who: All MNA Citizens and self-identifying Métis
Space is limited, so secure your seat before Feb. 20 by registering here.
Calendar powered by The Events Calendar