All Events
November 28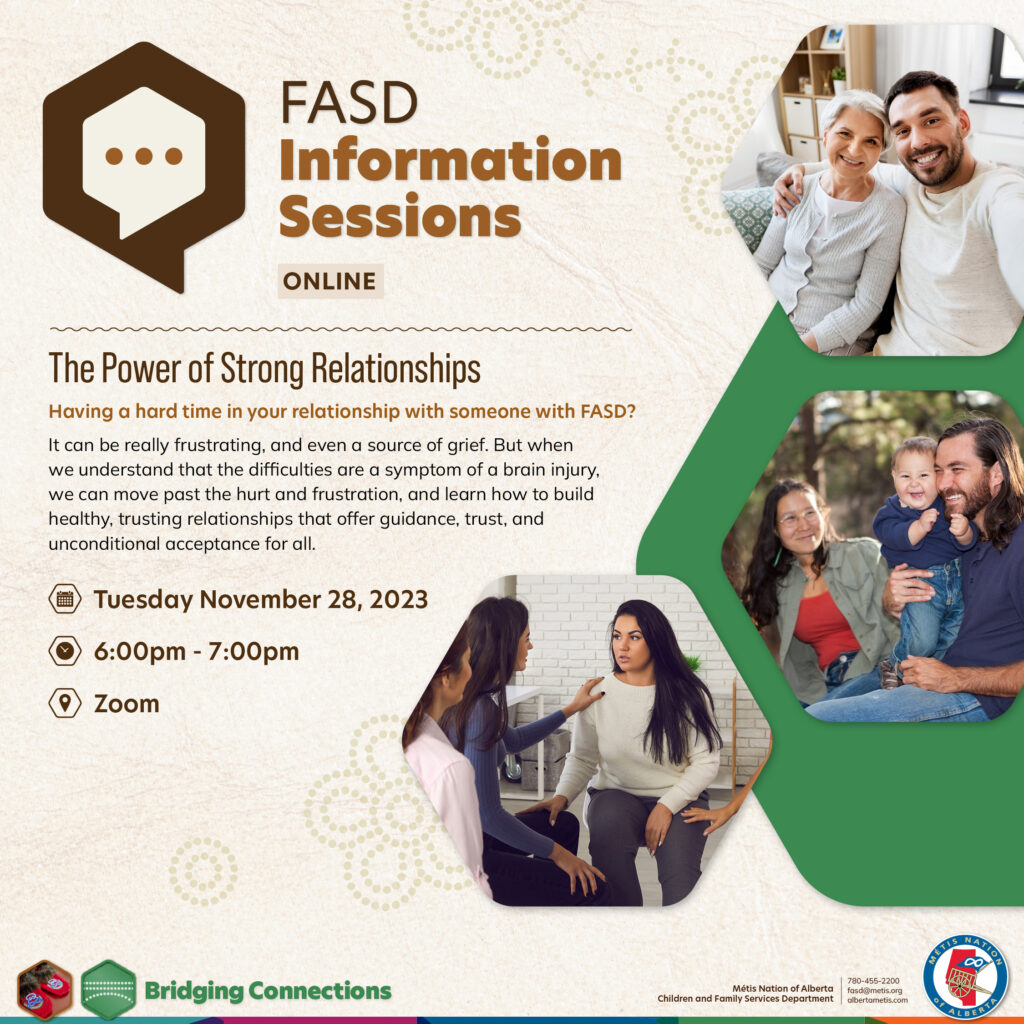 Relationships can be challenging, and when it comes to our loved ones with FASD (Fetal Alcohol Spectrum Disorder), building strong connections becomes even more crucial.
That's why we're excited to invite you to join us on November 28 for an insightful session with Dr. Jacqueline Pie.  She'll be sharing her expertise on the unique challenges and rewards involved in fostering healthy and strong relationships with our loved ones affected by FASD.
Don't miss out on this opportunity to gain valuable insights and guidance. Together, let's create a supportive and nurturing environment for our loved ones with FASD.
FASD Information sessions, hosted by FASD Bridging Connections Program Staff, are open to everyone.
Sessions are held 6:00 p.m. – 7:00 p.m. on the fourth Tuesday bi-monthly, on Zoom.
You will receive the Zoom invite after you have registered before the scheduled event.
For more information or to suggest a topic for a future FASD Information Session email fasd@metis.org.