All Events
September 27, 6:00 pm - 7:30 pm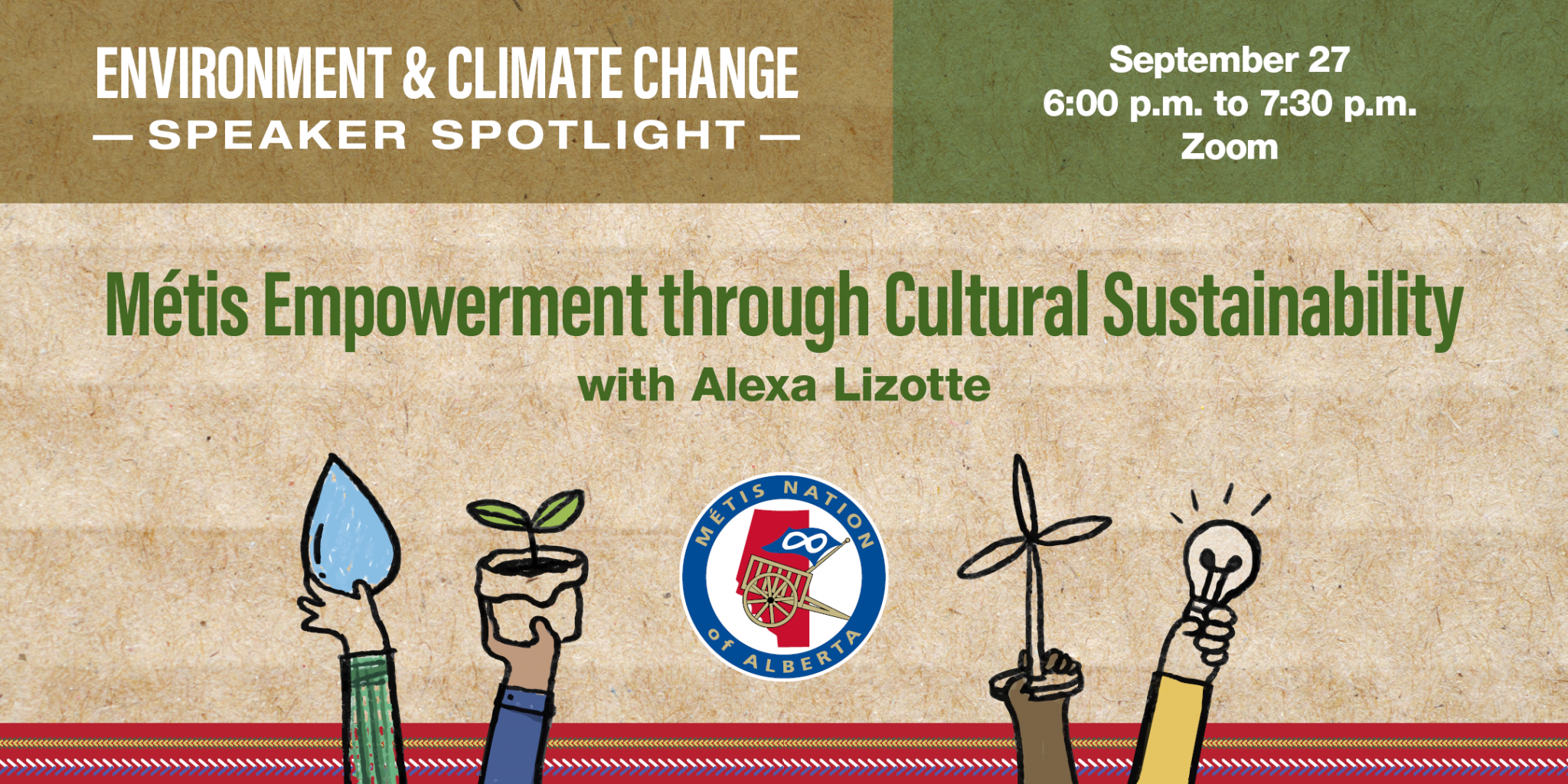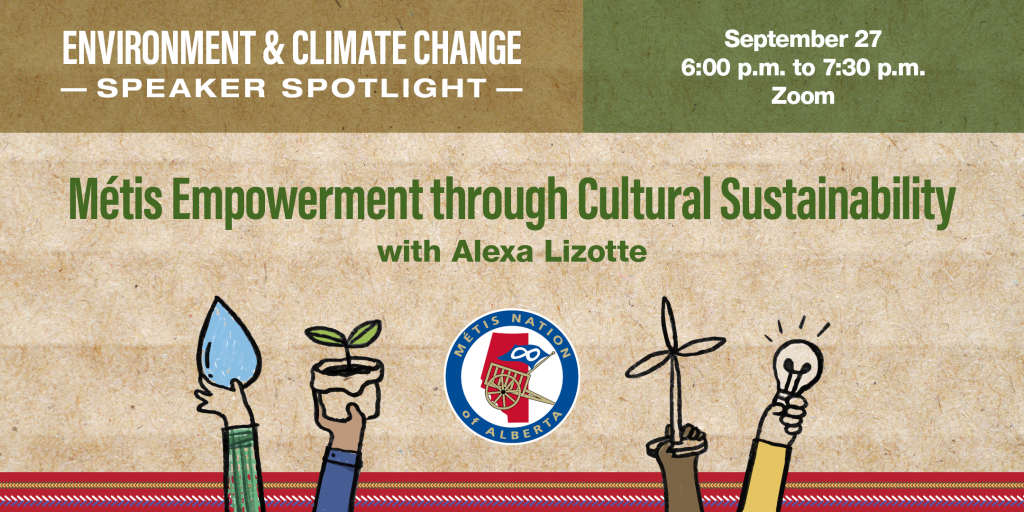 Join Alexa Lizotte for Environment & Climate Change Speaker Spotlight: Métis Empowerment through Cultural Sustainability on Sept. 27.
About this event
Learn about sustainable fabric and clothing at our inaugural Environment & Climate Change Speaker Spotlight. Join Alexa Lizotte as she speaks about the hardships her own, and other, Northern communities have faced because of irresponsible use of resources and how to make healthier choices in our wardrobes.
Alexa has found connections between her sewing and what the land offers and hopes to pass this information on to younger generations facing today's climate crisis. She will be sharing information about her sewing journey, tips for sustainable fabric choices, and a special ribbon skirt project she designed involving the creation of a ribbon skirt 100% from the earth's materials.
About the Environment & Climate Change Speaker Spotlight
The Environment & Climate Change Speaker Spotlight is an ongoing series inviting Métis community members and industry professionals to share their skills and knowledge. The goal of this series is to provide a sense of community for Métis people and information on climate change, climate action, and the protection of environment. Each spotlight will offer a new topic based on previous Métis Nation of Alberta Citizen feedback.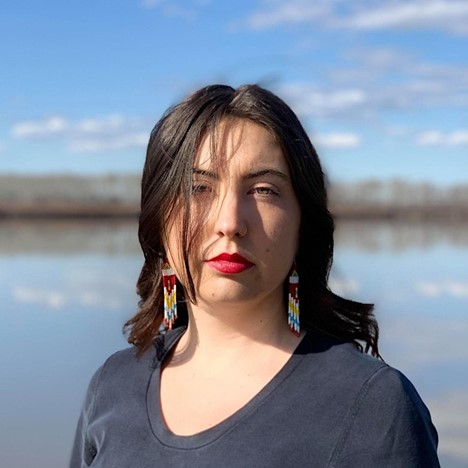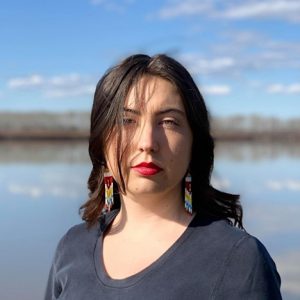 About Alexa Lizotte
Alexa Lizotte is a young, reconnecting Métis woman with roots from the Northern Métis community of North Vermilion Settlement (commonly known as Buttertown), across the river from Fort Vermilion. She also has European ancestry on her mother's side. Her father grew up in a traditional Métis family and community alongside his 11 siblings but decided to raise his children away from the trauma a lot of our communities face due to intergenerational trauma. Her father is also a survivor of Boyer River Indian Day School.
Growing up away from her culture and community posed many difficulties for her identity formation and self-esteem as a young girl. Today, she sews and beads to encourage our younger generations to be proud of their Métis heritage and to carry on their culture. She tells her stories through her artwork, social media, and teaching opportunities when available.
Calendar powered by The Events Calendar