All Events
May 24, 6:00 pm - 7:30 pm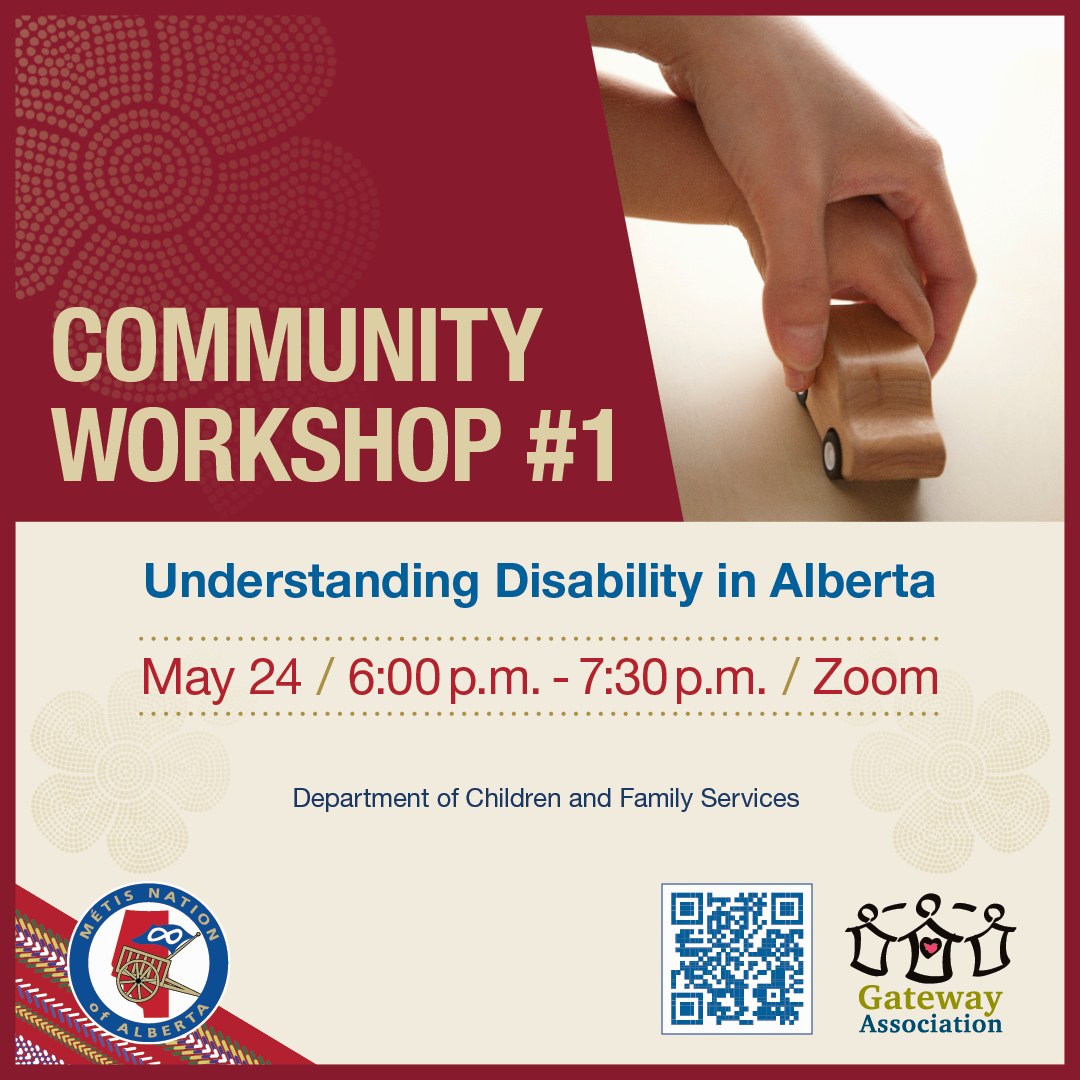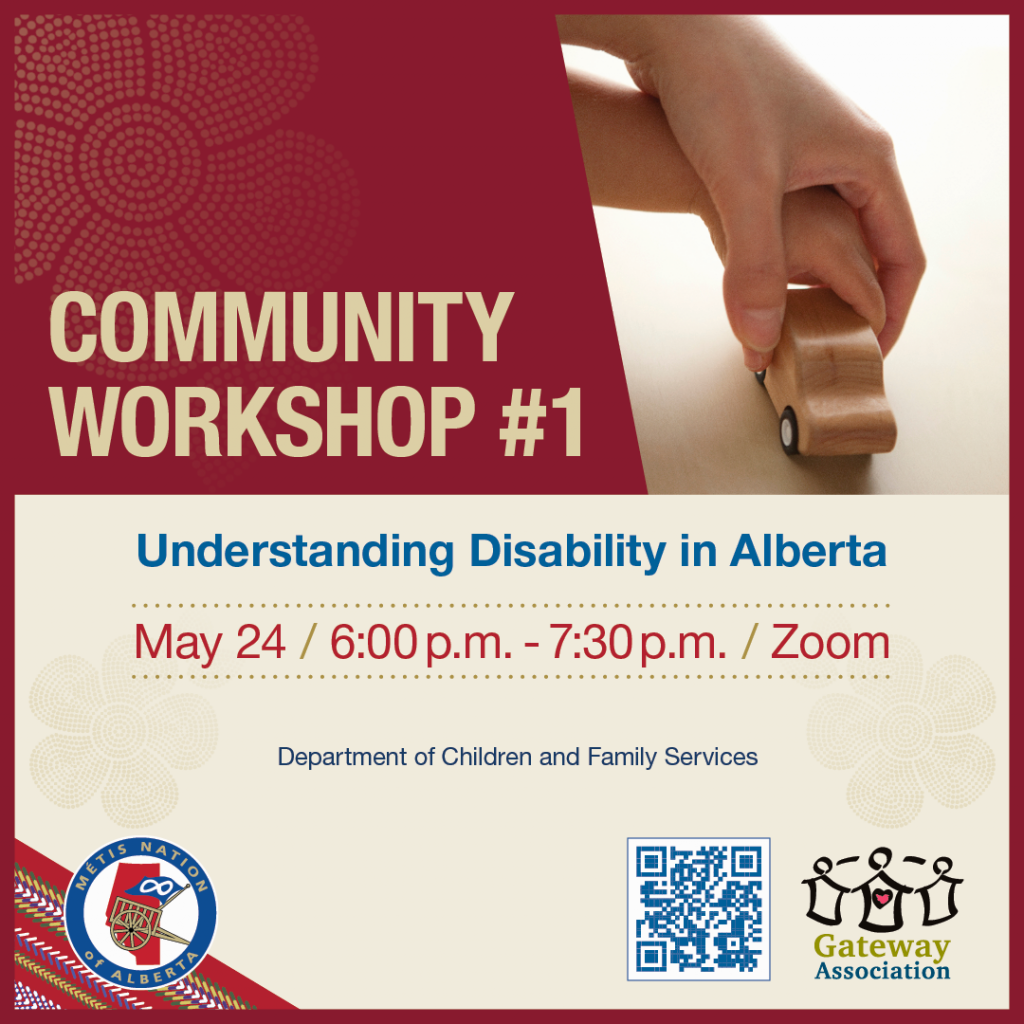 This workshop is for caregivers and professionals to gain knowledge and bring awareness to services supporting those with disabilities. Topics include defining disability, available government services, eligibility, and understanding and accessing forms.
Are you a caregiver of a child or loved one with a disability?
Do you want to gain a better understanding about disability in Alberta?
Everyone is welcome!
We want to help!
During this workshop, you will learn:
How to define disability
What services are available in Alberta
What services you are eligible for
How to understand and access forms you need
Tuesday, May 24
6 p.m. – 7:30 p.m.
Zoom
Register for this workshop on Eventbrite: https://www.eventbrite.ca/e/323310900607
Have questions about this workshop series?
Email Tracey at: TVerbonac@metis.org
Calendar powered by The Events Calendar