All Events
November 21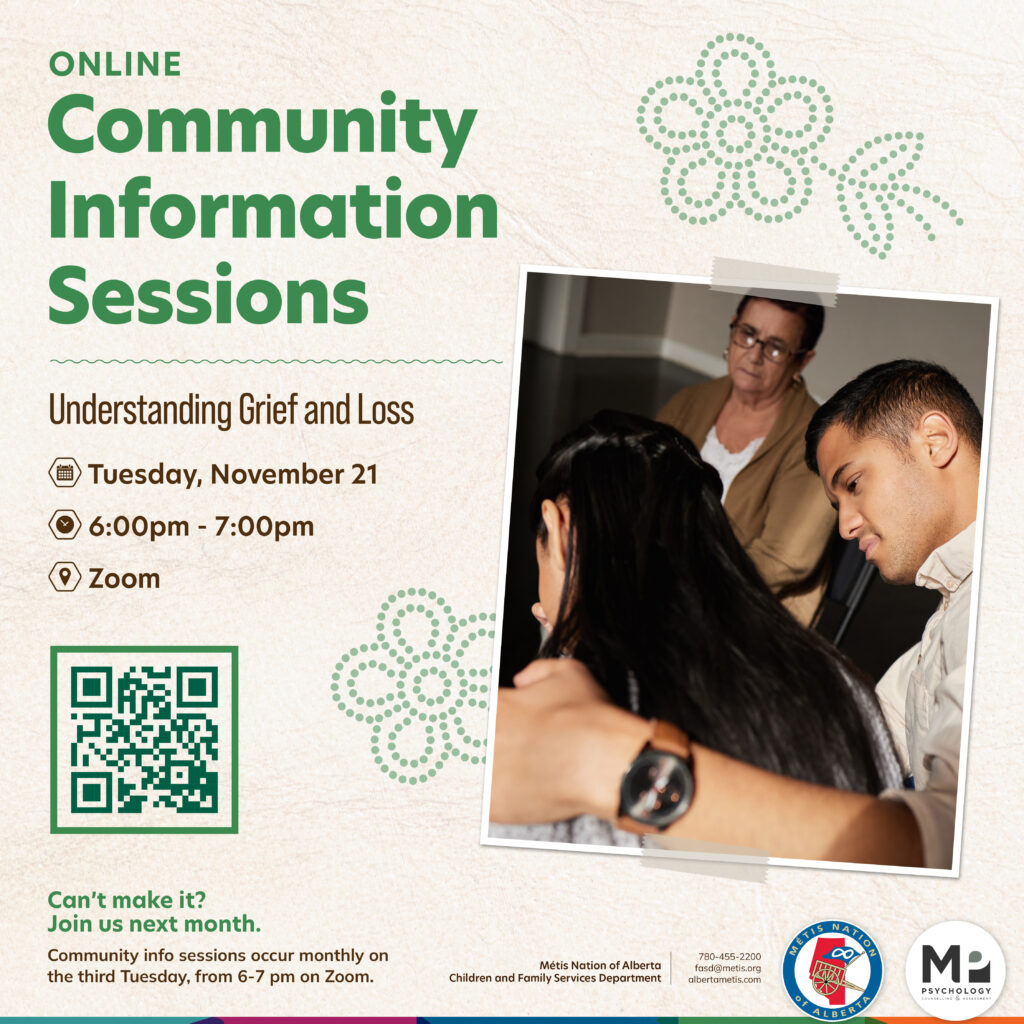 This month, navigate the journey of healing with the Métis Nation of Alberta at our November community information session on "Understanding Grief and Loss".
Presented by Sally Jones, this seminar will guide you through the various stages of grief and loss. It's more than just a seminar; it's a safe space to explore your beliefs about grief. Find the support you need for yourself and your loved ones. Together, we can find strength in understanding.
Connect with us on Zoom on Tuesday, November 21 from 6 – 7 p.m.