All Events
June 23 - June 24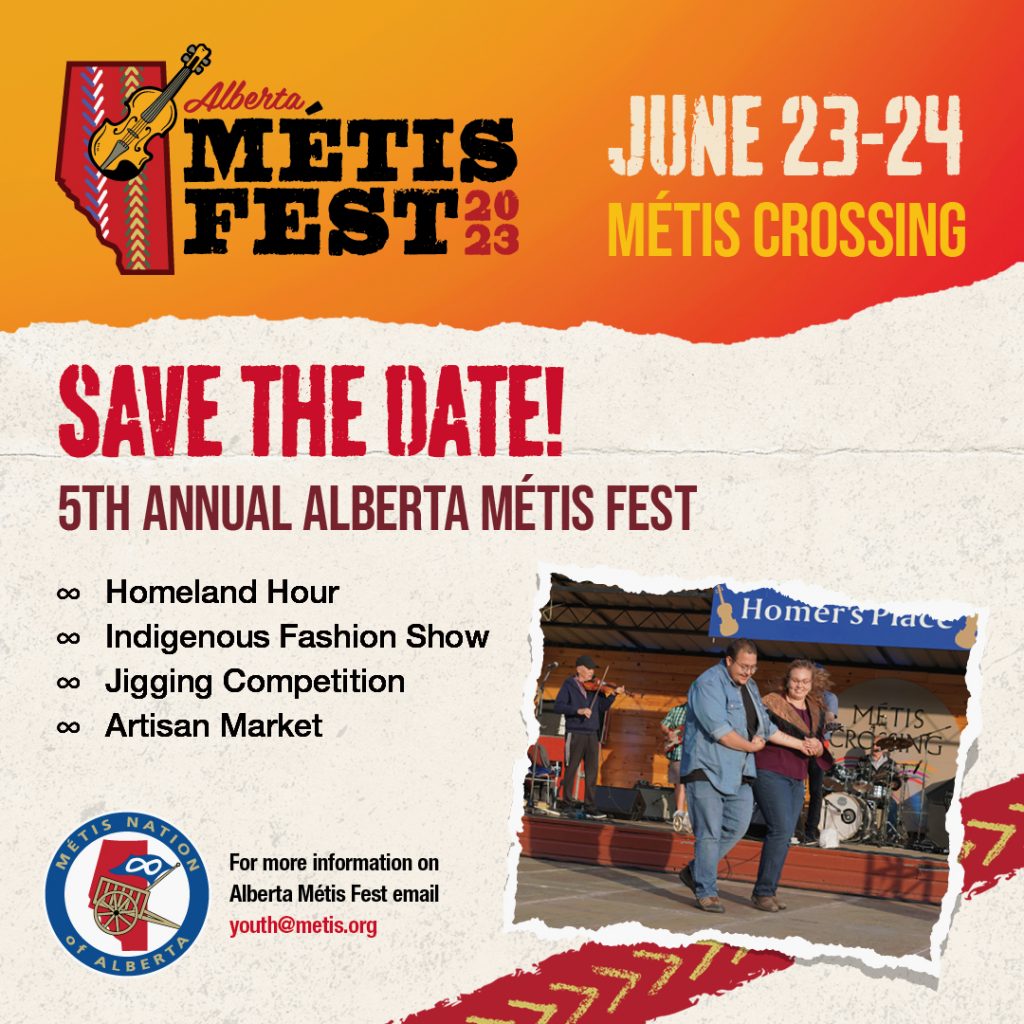 Join us on June 23 and 24 as we return to the Cultural Gathering Centre at Métis Crossing for two action packed days of Métis celebration including a homeland hour, Indigenous fashion show, jigging competition, artisan market, and more! Please check out our event website HERE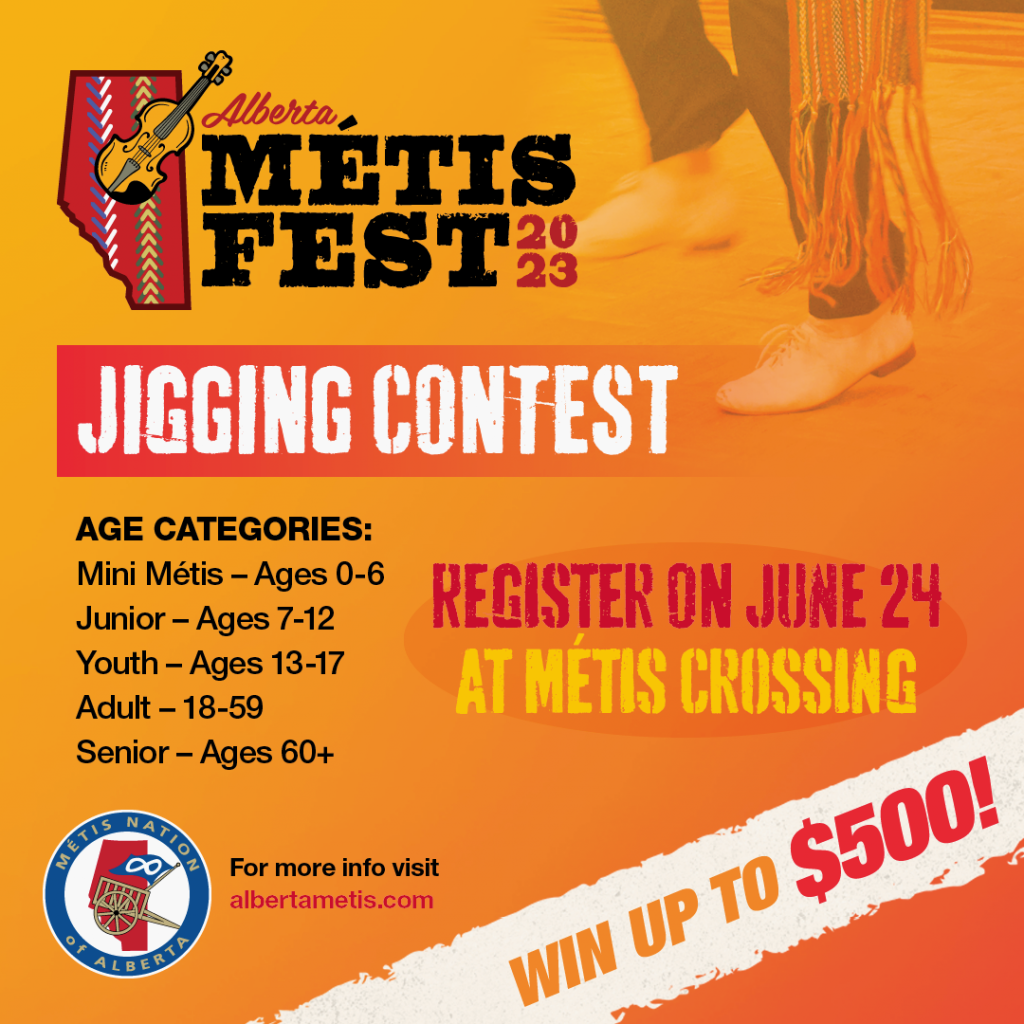 Yes… it's back!
Our incredibly popular jigging competition will be happening again at our upcoming Alberta Métis Fest 😊
Register on June 23 at Métis Crossing for your chance at showcasing your Métis pride and winning cash prizes!
For more information – please email youth@metis.org
We can't wait to see you there!