All Events
September 28, 6:00 pm - 7:30 pm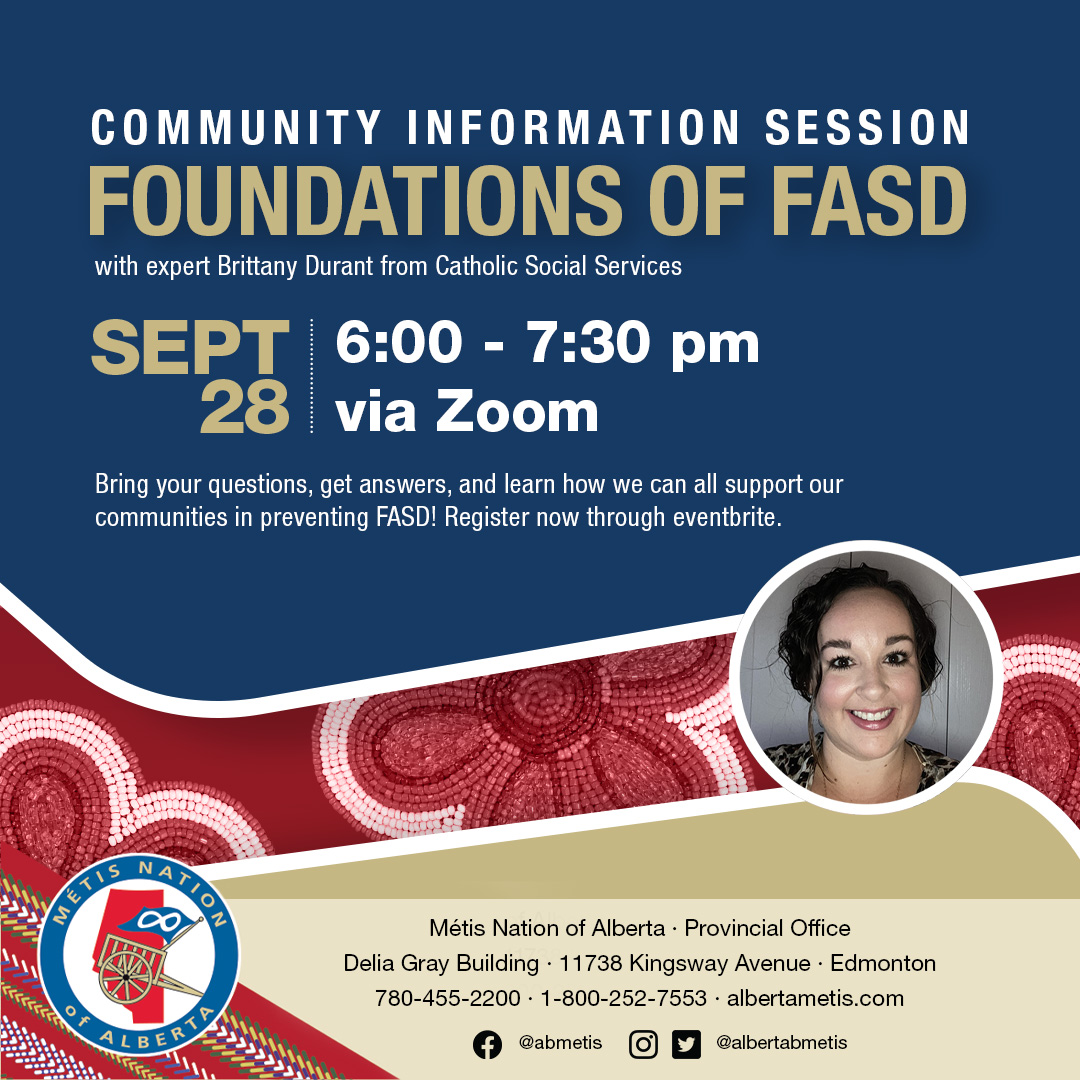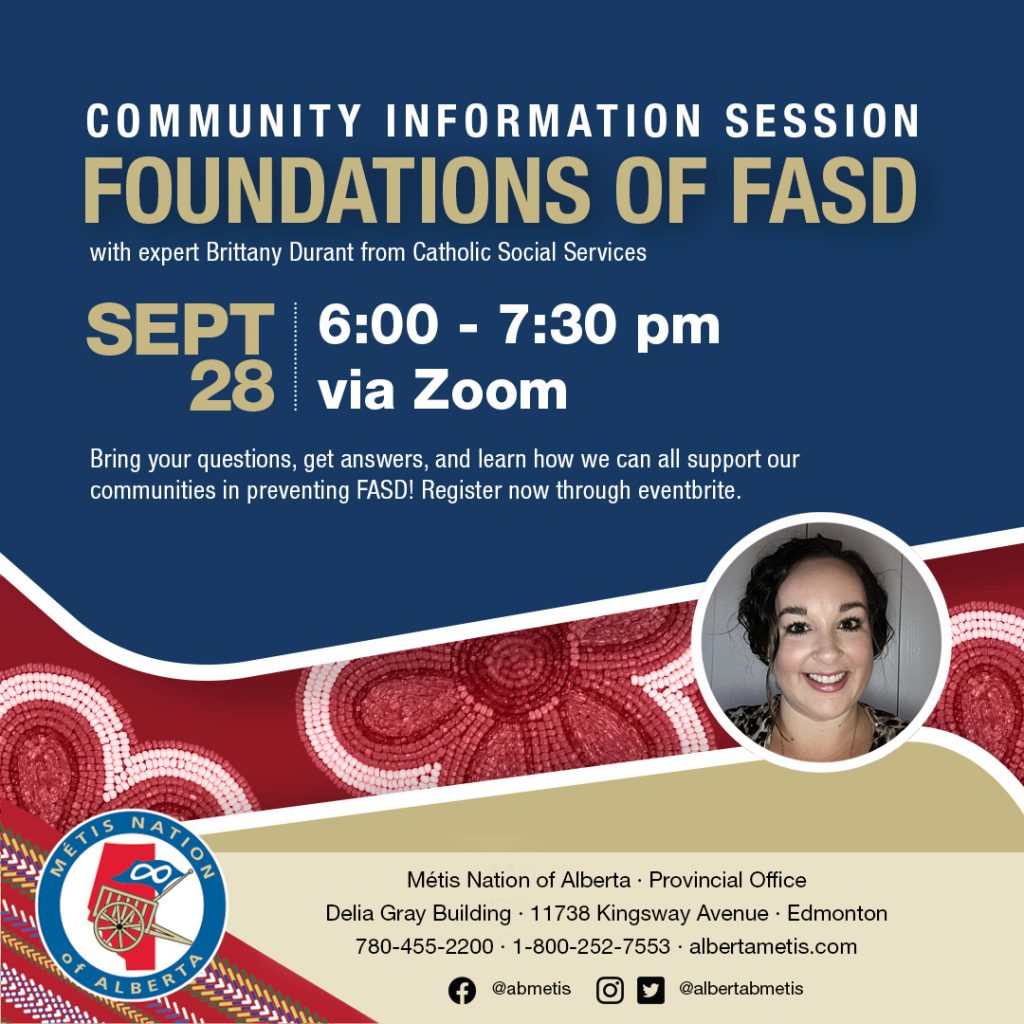 Living with Fetal Alcohol Spectrum Disorder (FASD) affects everyone differently. Each person has unique strengths and experiences, requiring a range of supports.
Register for our online Community Information Session on The Prevention Conversation: Foundations of FASD, with FASD expert Brittany Durant from Catholic Social Services.
September 28
6:00 p.m. – 7:30 p.m.
Zoom
The goal of this event is to create a safe space where we can talk about the factors contributing to FASD, the role we can each play in prevention, and how to best support those impacted by it.
Link to join will be emailed to attendees.
Have questions? Email Laura at lhughes@metis.org